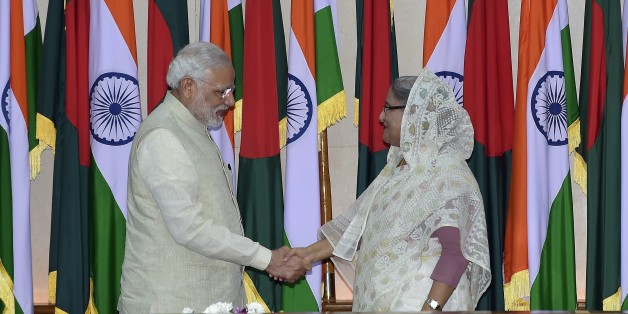 "I am happy to say that the prime minister of Bangladesh, despite being a woman, is saying boldly that she has zero tolerance toward terrorism," Modi said Sunday at Dhaka University.
#DespiteBeingAWoman Marie Curie won a Nobel Prize both in Physics and Chemistry.
1940s :: Noor-un-Nisa , Indian princess who was also a British spy during World War II #DespiteBeingAwoman pic.twitter.com/pbbKB8LKTy
So Sanghi #DufferModi thinks Benazir Bhutto, Sheikh Hasina, Indira Gandhi, Margaret Thatcher or Hillary Clinton made it #DespiteBeingAWoman
How can you even say or think #despitebeingawoman when your own country had a great female PM way before most first world countries! Shame!
Hasina has served as prime minister of Bangladesh since 2009. Previously, she held that post from 1996 to 2001, and she leads the Awami League, one of her country's main political parties.
7 Unsung Freedom Fighters From India
SUBSCRIBE TO & FOLLOW WORLD POST