The sky's the limit for this cheery flower.
Springing from the ground in Nordrhein Westfalen, Germany, the towering flower shatters Schiffer's previous 2013 Guinness world record of 28.7 feet, according to the organization. He also broke the record in 2009 and 2012 for the same achievement, but this past year proved to be his best growing season yet.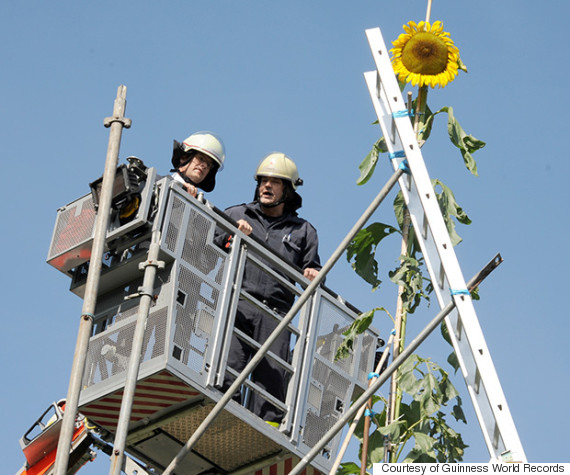 The time spent tending to the flower wasn't all sunny days for Schiffer, however. The sunflower grew so tall it required its own scaffolding and help from the local fire department. A thunderstorm sent hailstones down on his gardens, but luckily his sunflowers were spared. "It was a very sad day for me," Schiffer told Guinness World Records, "because the hail destroyed nearly all the leaves. But nevertheless, my sunflowers continued growing."
The world is full of amazing people! And plants.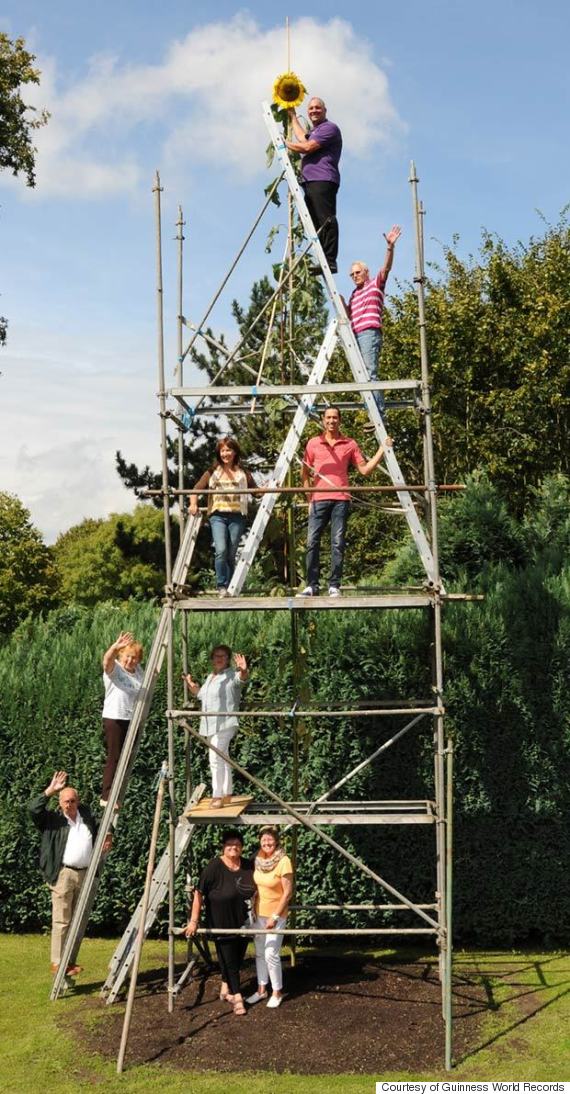 Fifty Shades of Sunflowers
SUBSCRIBE TO & FOLLOW THE MORNING EMAIL
The Morning Email helps you start your workday with everything you need to know: breaking news, entertainment and a dash of fun. Learn more