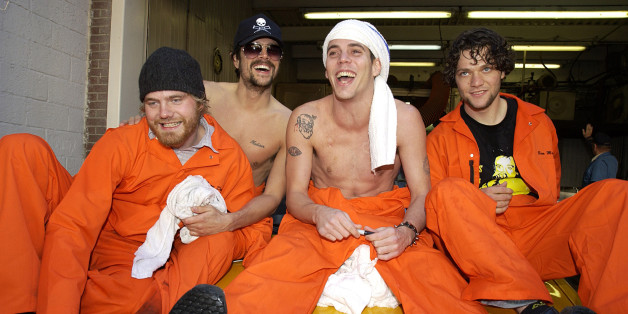 Thursday, June 11, would have been "Jackass" star Ryan Dunn's 38th birthday.
Dunn's "Jackass" buddies, Johnny Knoxville, Bam Margera and Steve-O, took to social media on Thursday to celebrate their friend, who died in a car crash in 2011. They shared photos of Dunn and wished him a happy birthday.
Happy Birthday Ryan Dunn. I miss you buddy. Love, Knox ❤️❤️❤️ pic.twitter.com/kQaraRthks
Happy birthday https://t.co/C1sUkgxr6J
My mom and Ryan Dunn were both born on June 11. Happy Birthday, I love and miss you both...
Dunn died on June 20, 2011, when he crashed the Porsche 911 GT3 he was driving in West Goshen Township, Pennsylvania. A police report attributed the crash to Dunn's high speed at the time of the crash. He was 34.
SUBSCRIBE TO & FOLLOW ENTERTAINMENT
Get top stories and blog posts emailed to me each day. Newsletters may offer personalized content or advertisements. Learn more