Can your zodiac sign predict your future as a leader of nations?
The most common sign among world leaders was Scorpio, followed closely by Leo and Sagittarius.
Check out Vocativ's website for the full list and to find out how prevalent your zodiac sign is among the rulers of the world.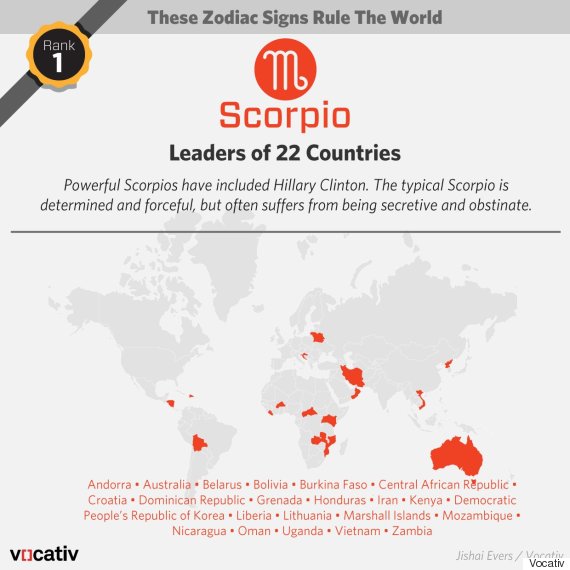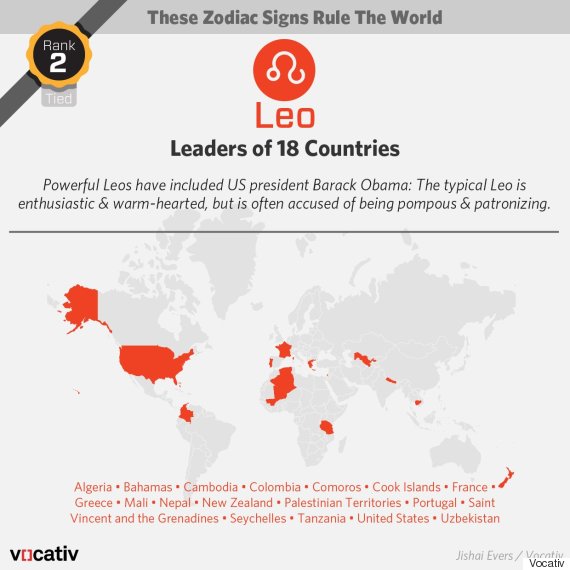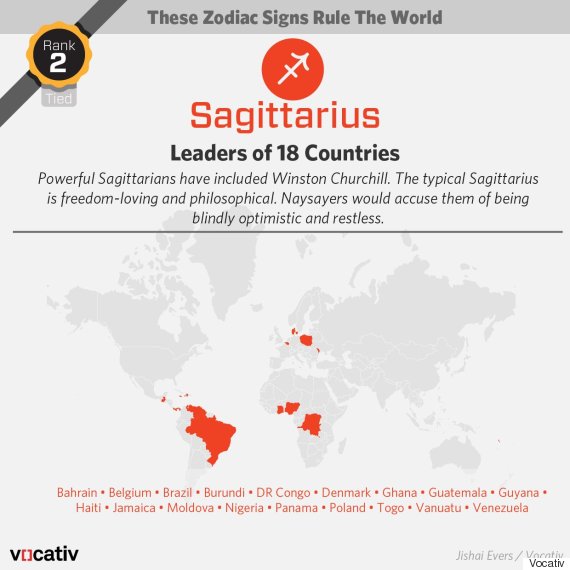 Related on HuffPost:
Best World Leader Costumes
SUBSCRIBE AND FOLLOW
Get top stories and blog posts emailed to me each day. Newsletters may offer personalized content or advertisements.
Learn more