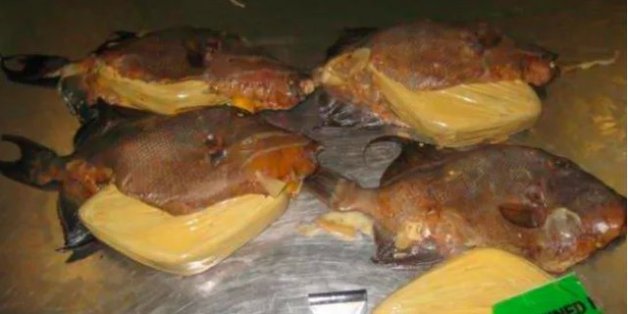 Some methods of smuggling drugs are fishier than others.
Like the drug smuggler who attempted to sneak 2.3 pounds of cocaine into the country via Miami International Airport by hiding it inside a bunch of fried fish.
Now the smuggler has been hooked himself.
Also on HuffPost:
Drugs Hidden In The Darndest Places
SUBSCRIBE AND FOLLOW
Get top stories and blog posts emailed to me each day. Newsletters may offer personalized content or advertisements.
Learn more