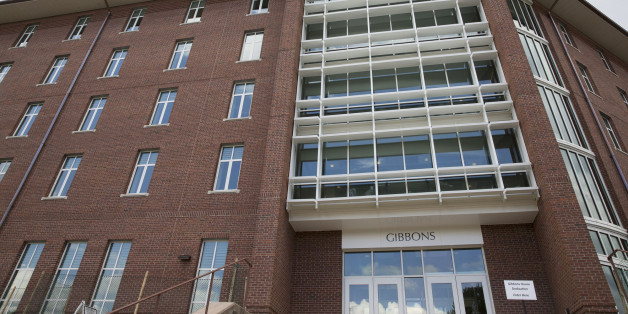 A dorm opening at the University of Virginia this fall will be named for Isabella and William Gibbons, a former slave couple who lived at the university in the 19th century.
While other colleges are refusing to rename buildings named after white supremacists, UVA is actively working to address the university's role in slavery and oppression. Gibbons House is part of a larger initiative for the school to address its history with slavery as its bicentennial approaches in 2019.
Slavery is unquestionably a part of UVA's history. Slaves were used to help build the school, founded by Thomas Jefferson, and worked for students and professors on campus after it opened, as local historian Gayle Schulman documented in a 2003 paper.
Ten years later, UVA President Teresa Sullivan founded a Commission on Slavery and the University, partly in response to years of student advocacy. The commission began prominent work in 2014 with the explicit goal of examining the school's relationship with slavery in preparation for its bicentennial. It was their work that named the Gibbons House.
"One of the things we wanted to do was reinscribe the history of slavery and the lives of the enslaved back onto the landscape here in as many ways as possible," Kirt von Daacke, a co-chair of the commission, told the Huffington Post. Von Daacke is a history professor and assistant dean at UVA's College of Arts and Science.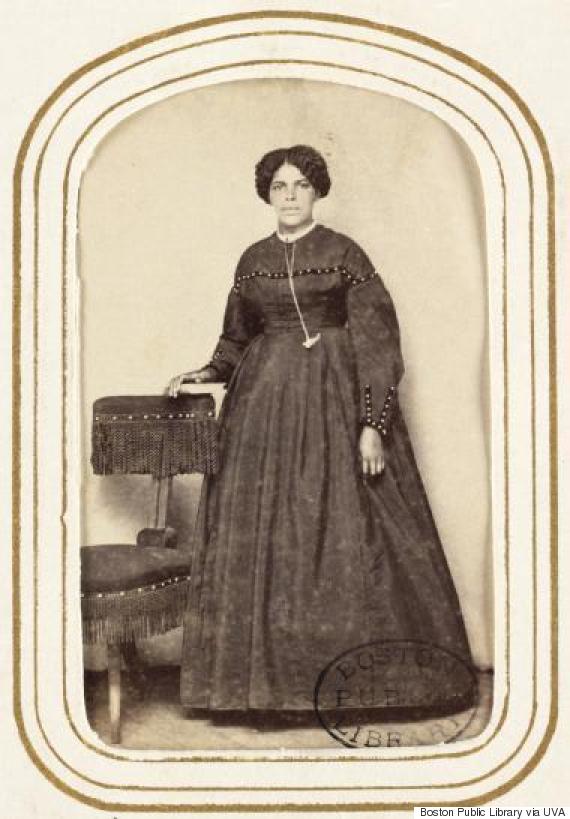 Isabella and William Gibbons were owned by two different UVA professors in the 1850s, Schulman reported. Following emancipation, the couple remained in Charlottesville, where Isabella became a teacher and William became "the first man of color to minister to the Charlottesville congregation now known as the First Baptist Church, West Main Street."
"Their lives are a testament to enslaved people's resistance to slavery and racism," von Daacke said, praising their "refusing to accept the confines of slavery and the labels put on them."
The Gibbons House will open in the fall and will house 200 students. At the entrance, there are detailed panels abut the Gibbonses and an overview of slavery at UVA. The building was officially dedicated June 12.
The commission is working on other projects. Its members want students and visitors to reexamine their space and think differently about the campus. They are putting up panels and plaques on various grounds and buildings explaining how they were used during slavery. Students have already designed a mobile app that gives a tour of the campus highlighting these places and the commission is working on ways to improve on the idea.
"We really want this to be a case where, when you stand in the lovely gardens behind the pavilions, you are likely to be confronted by panels and plaques that interpret how they really functioned," von Daacke said.
Emily McDuff, a rising senior who gives tours as part of the University Guide Service, is part of the movement to acknowledge the school's slave-owning past. On these tours, she brings visitors to the Pavilion Gardens and asks them to point out what's different between the gardens and the main campus lawn -- namely that they are small and enclosed. McDuff then explains that the gardens housed slave quarters.
"People are always very shocked that this space still exists," she said.
The school has begun taking significant steps to mark spaces. Two years ago, a cemetery was discovered on campus which likely held the bodies of slaves and emancipated black citizens. The commission had a commemoration of the cemetery last fall, in the midst of a symposium on universities confronting the legacy of slavery.
"It's definitely a good start in recognizing the university's history," said Alexander Adames, a rising junior who will be serving as vice president for advocacy of the minority rights coalition, a student group. "However, I think the university has a long way to go in combatting the racial tensions on our campus."
Beyond simply acknowledging history, Adames would like the university to require students to take diversity-focused courses as a way to alter the present cultural environment.
McDuff, for her part, is thrilled about the naming of the Gibbons House, calling it "a huge, huge step for the university," though she added, "granted, it is one small step in changing our culture." Still, she's seen a lot of activism and it's gratifying to have something tangible happen, she said.
"This is the first building on grounds to not be named after a white guy," McDuff said. "That in and of itself is such a big thing for UVA."
CORRECTION: A previous version of this article said UVA's bicentennial will take place in 2017, rather than 2019.
SUBSCRIBE AND FOLLOW
Get top stories and blog posts emailed to me each day. Newsletters may offer personalized content or advertisements.
Learn more