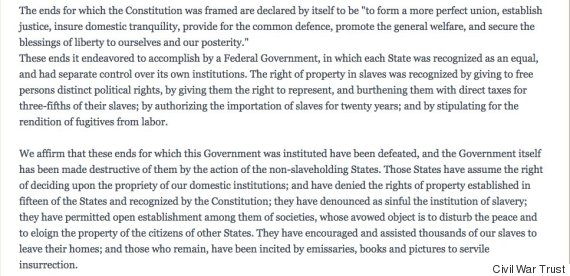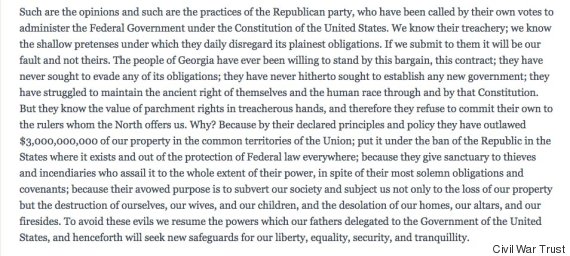 Many governments have been founded upon the principle of the subordination and serfdom of certain classes of the same race; such were and are in violation of the laws of nature. Our system commits no such violation of nature's laws. With us, all of the white race, however high or low, rich or poor, are equal in the eye of the law. Not so with the negro. Subordination is his place. He, by nature, or by the curse against Canaan, is fitted for that condition which he occupies in our system. The architect, in the construction of buildings, lays the foundation with the proper material -- the granite; then comes the brick or the marble. The substratum of our society is made of the material fitted by nature for it, and by experience we know that it is best, not only for the superior, but for the inferior race, that it should be so. It is, indeed, in conformity with the ordinance of the Creator. It is not for us to inquire into the wisdom of His ordinances, or to question them. For His own purposes, He has made one race to differ from another, as He has made "one star to differ from another star in glory. The great objects of humanity are best attained when there is conformity to His laws and decrees, in the formation of governments as well as in all things else. Our confederacy is founded upon principles in strict conformity with these laws.
A proclamation, dated on January 1, 1863, signed and issued by the President of the United States, orders and declares all slaves within ten of the States of the Confederacy to be free, except such as are found in certain districts now occupied in part by the armed forces of the enemy. We may well leave it to the instinct of that common humanity, which a beneficent Creator has implanted in the breasts of our fellow-men of all countries, to pass judgment on a measure by which several millions of human beings of an inferior race -- peaceful, contented laborers in their sphere -- are doomed to extermination, while at the same time they are encouraged to a general assassination of their masters by the insidious recommendation "to abstain from violence, unless in necessary self-defense."
Also on HuffPost:
Politicians On Charleston Shooting
SUBSCRIBE AND FOLLOW
Get top stories and blog posts emailed to me each day. Newsletters may offer personalized content or advertisements.
Learn more