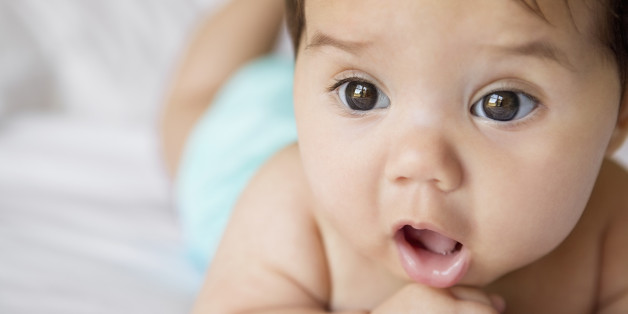 Here is Nameberry's behind-the-scenes look at our 100 hottest baby names of 2015, the secret popularity list of the names gaining the most in views on the site. Our methodology: We looked at the number of times every name in our database was viewed for the first half of this year vs. the same period last year and, controlling for overall traffic increases, which names jumped the highest.
The hottest names of 2015 and beyond are a mix of fresh favorites and vintage choices enjoying new attention. Some of the names here are already-stylish: Everly and Owen, Ash to Zed.
But there are a lot of surprising choices among the Hot 100. That said, if you name your baby the still-unusual Tove or Meilani, Leif or Leon today, don't be surprised to find it a lot more popular tomorrow.
Without further ado, here are Nameberry's Top 100 baby names of 2015... so far:
Adalyn
Ainsley
Alaia
Alessia
Alina
Alivia
Amoret
Asha
Augusta
Aveline
Bea
Betty
Brooke
Bryony
Camila
Eira
Eleanora
Ellen
Emerson
Estelle
Everly
Gaia
Indie
Ione
Isobel
Jocelyn
Judith
Kaia
Kalila
Liliana
Lucille
Marin
Marley
Meilani
Mireille
Norah
Orla
Paloma
Pandora
Peyton
Polly
Primrose
Remi
Ruth
Sasha
Tallulah
Teagan
Tove
Vanessa
Veronica
Adam
Amias
Angus
Arlo
Asa
Ash
Augustine
Austin
Booker
Brecken
Callen
Calvin
Cameron
Chase
Chester
Cohen
Cole
Colton
Cy
Easton
Ellis
Evan
Grey
Greyson
Harlan
Hudson
Ignatius
Jameson
Kellen
Killian
Kingston
Landry
Leif
Leon
Logan
Luca
Lucian
Marius
Marshall
Nathaniel
Osias
Owen
Pax
Paxton
Quade
Quentin
Reuben
Rhett
Warren
Zed
Also on HuffPost:
Celebrity Babies Named After Places
SUBSCRIBE AND FOLLOW
Get top stories and blog posts emailed to me each day. Newsletters may offer personalized content or advertisements.
Learn more