Millennials just want to get out of debt.
A new report from Goldman Sachs found that young adults said paying down debt would be their first priority if they were to come into a large sum of money.
The percentage of people who wanted to get out of debt was more than double that of the next largest category in the survey results, people who wanted to finance a home.
Goldman's survey makes sense. A study released last year by Wells Fargo found that four in 10 millennials are overwhelmed by debt, spending at least half of their monthly paycheck on debt payments. A full 56 percent said they were living paycheck-to-paycheck.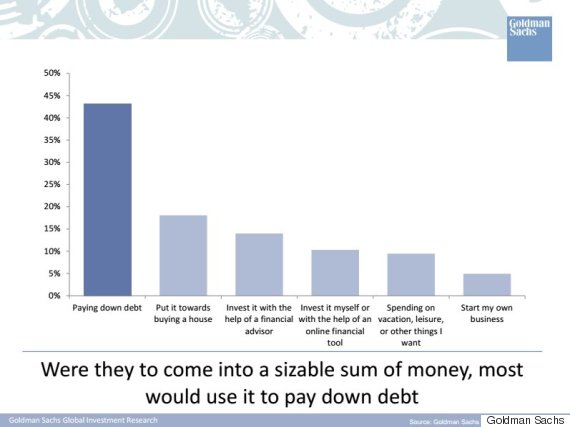 SUBSCRIBE TO & FOLLOW THE MORNING EMAIL
The Morning Email helps you start your workday with everything you need to know: breaking news, entertainment and a dash of fun. Learn more