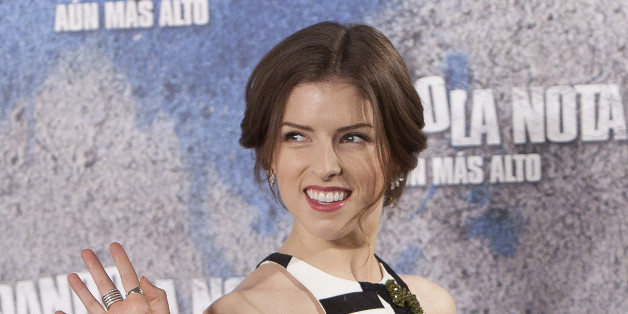 Almost immediately, celebrity support rang out over social media:
It's a great day for America!!!!!!!! For love!!!!! Did you ever think you'd see this day????? I didn't! But it sure is beautiful. ☀️🇺🇸💗
Love won. #MarriageEquality
YES! YES! YESSSSS!
Today is beautiful 🇺🇸💞💍
👏👏👏👏💍💍💍💍💍💍😍😍😍😍🌈🌈🌈🌈🌈🌈🌈🌈🌈🌈🌈🌈🌈🌈🌈🌈🌈🌈🌈🌈🌈🌈🌈🌈🌈🌈🌈🌈🌈🌈🌈🌈🌈🌈🌈🌈🌈🌈🌈🌈🌈🌈🌈🌈🌈🌈❤️❤️❤️❤️❤️❤️❤️🌈🌈🌈🌈🌈🌈🌈🌈❤️💙💚💛💜 PROUD to be American today.
"In forming a marital union, two people become something greater than they once were. It is so ordered." #SCOTUS xoxo pic.twitter.com/ZT5tl8uMTo
REJOICING AND SMILING AND CHEERING AND YELLING AND DANCING AND CELEBRATING!!!!!!!! YES!!!!!!!!!! https://t.co/FRTaebXwGk
BREAKING: #SCOTUS has just announced that love is equal across the nation!!! #MarriageEquality #LoveAlwaysWins #Loveislove
How far we've come since the Pres Obama & Sen. Clinton ran against gay marriage in 2008! People can change. Never give up. #SCOTUSMarriage
#LoveWins Today is a huge step forward for our country, and my family. I'm so grateful and happy! #SCOTUSMarriage
Wow. Another historic day for #MarriageEquality! https://t.co/rkeVQUWb6r
Finally ❤️ #SCOTUS
It's about time! 👏🏻👏🏻 Good day for the 'ol US of A. https://t.co/W9mZmWKwkk
Hugely emotional that marriage equality has finally come to the U.S. History! Love ALWAYS wins. ❤️❤️❤️
Today is a big step in our march toward equality. Gay and lesbian couples now have the right to marry, just like anyone else. #LoveWins
Proud to celebrate a historic victory for marriage equality—& the courage & determination of LGBT Americans who made it possible. -H
BREAKING: It's official! #MarriageEquality comes to America! #LoveWon pic.twitter.com/ZnrM5lmVM8 /via @outmagazine
VERY proud of America and humanity in general! You read this, @JayMewes? We can finally get hitched! #HistoryHappens https://t.co/Bm6sAi6Olz
Supreme Court for the win!! Yes! Wonderful day! #MarriageEquaility
ALL 50 STATES!!!! 😭 So happy. Times are changing my friends. We have such a long way to go and so… https://t.co/lp6wDLfGmQ
👬👬👬👬👬👬👬👬👬👬👬👬👬👬👬👬👬👬👬👬👬👬👬👬👬👬👬👬
👭👭👭👭👭👭👭👭👭👭👭👭👭👭👭👭👭👭👭👭👭👭👭👭👭👭👭👭
👫👫👫👫👫👫👫👫👫👫👫👫👫👫👫👫👫👫👫👫👫👫👫👫👫👫👫👫
🇺🇸🇺🇸🇺🇸🇺🇸🇺🇸🇺🇸🇺🇸🇺🇸🇺🇸🇺🇸🇺🇸🇺🇸🇺🇸🇺🇸🇺🇸🇺🇸🇺🇸🇺🇸🇺🇸🇺🇸🇺🇸🇺🇸🇺🇸🇺🇸🇺🇸🇺🇸🇺🇸🇺🇸
It's a new day. Thank you Supreme Court. Thank you Justice Kennedy. Your opinion is profound, in more ways than you may know. #huzzah
Just woke up to greatness! Aaahhhhhhhhh #LGBTPrideMonth #LGBTQ #lgbtrights #SupremeCourt #SupremeFridays
My eyes shine with tears as marriage equality is ruled the law of the land. What a pride weekend it shall be! http://t.co/1tkjdzQ8u5
#MarriageEquaility!!!! A giant step towards our country being a better place to be!
Huge day for America.. Happy to see the news. All the love
Congratulations America for finally catching up to the modern era with this landmark step forward for gay and lesbian rights.
Congratulations, particularly to those who have made the case for equality so strongly over the years. I'm so pleased to be celebrating @nycpride over the weekend.
ALSO ON HUFFPOST:
Celebrities Who've Come Out As LGBT
SUBSCRIBE TO & FOLLOW ENTERTAINMENT
HuffPost Entertainment is your one-stop shop for celebrity news, hilarious late-night bits, industry and awards coverage and more — sent right to your inbox six days a week. Learn more