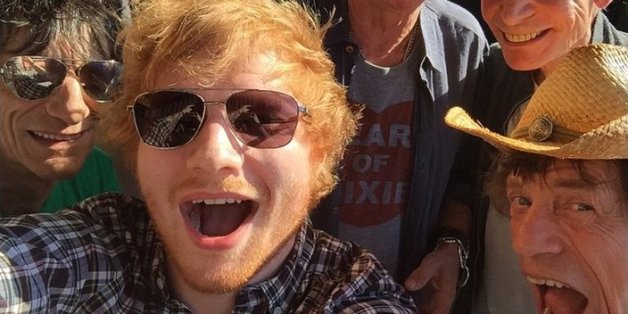 Musician of the moment Ed Sheeran took the stage with The Rolling Stones on Saturday.
The star surprised attendees of the Stones' Kansas City, Missouri, concert by joining the band in a rendition of their hit song "Beast of Burden."
Um, can we say power crew?
Sheeran took to Twitter to express his thoughts on the very cool experience:
Amazing night playing with @RollingStones, what a moment - https://t.co/vANFcXcmUr
Both he and The Rolling Stones also shared some social media photo and video gems:
Stones selfie with @edsheeran! #StonesKC pic.twitter.com/c0aE7n5UFY
Ed Sheeran's 11 Most Lovable Moments
SUBSCRIBE AND FOLLOW
Get top stories and blog posts emailed to me each day. Newsletters may offer personalized content or advertisements.
Learn more