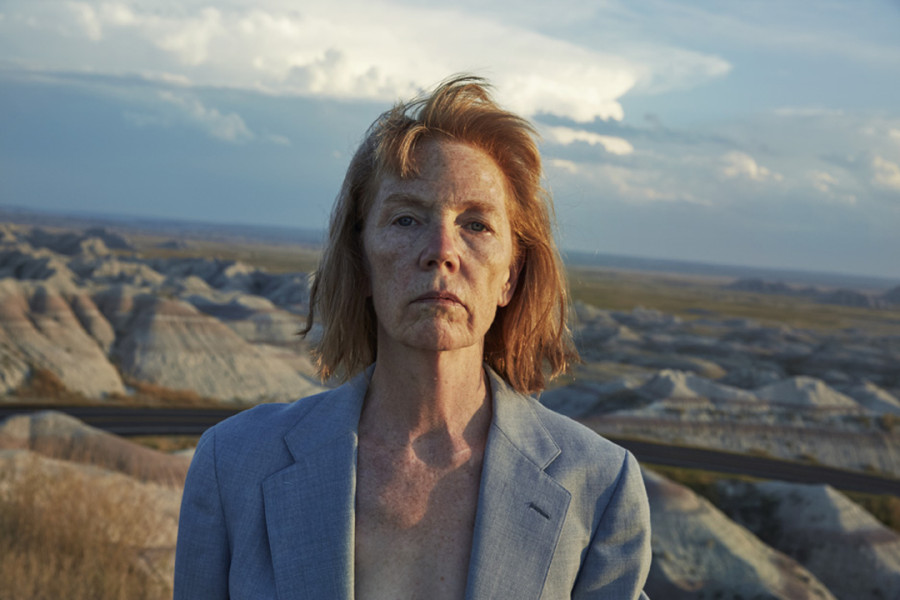 We often assume that most people who take photos of their mother do so under specific circumstances: family vacations, celebratory occasions, or a candid selfie with mom, to name a few. So we were surprised to encounter the beautiful and jarring portraits Charlie Engman captured of his mother and muse, Kathleen McCain Engman.
Before her son's lens, Kathleen transforms into a magnetic force, more alien vision than maternal figure. Her blunt orange hair, confrontational gaze and sculptural poses generate an intoxicating depiction, one unlike most family portraits we encounter.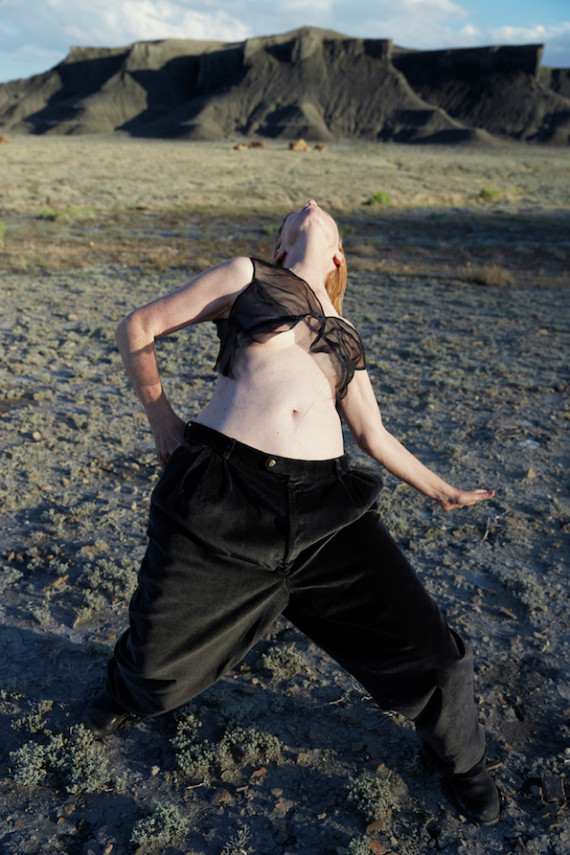 "When I was first getting excited about photography and thinking about it on its own terms, I took pictures of everything," Chicago-born Engman explained to The Huffington Post. "Everything was visually interesting. You're like a baby, chewing on things and deciding what is delicious and what is painful and what is hard and what is soft."
Engman didn't have any grand epiphany alerting him to the hidden potential looming inside his own home. He initially started taking pictures of his mother while living at home after college graduation, mostly because he could. "My mother was just an available subject, so I took a lot of pictures of her," he said. "At the time I didn't really think a lot about it. She was there, so I was using it."
Shortly after, however, Engman noticed something in the photographs he could not shake off. "There was something about those images that was kind of itchy for me. Obviously my mother is someone familiar to me; she's someone I've been engaging with my whole life. But in these images I sort of stopped being able to recognize her. She transformed in a way that confused and intrigued me. The image had a life of its own, in a way."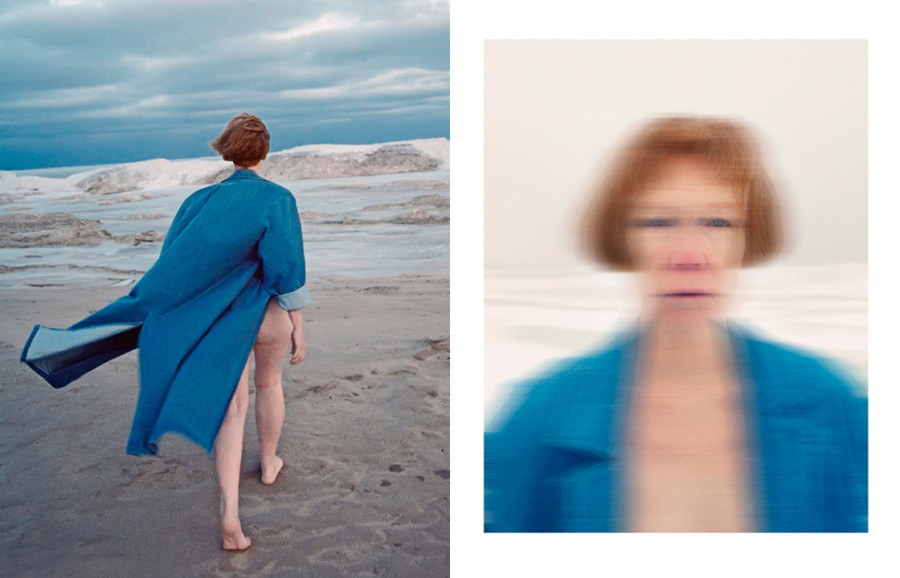 Engman has now been photographing his mother for years, both for fashion editorials and personal projects. Whether posing in avant-garde couture or partially nude, Kathleen gives off the impression she is unshakeable with confidence. "She's really game," said Engman. "It's really hard to make her uncomfortable. She knew in this interaction we were having there was a mutual level of respect or understanding. So even if I was asking her for things that were rather extreme or pushed some boundaries of modesty or whatever, she knew me. She knows me."
While Engman tries not to categorize his work as addressing a singular issue, he's well aware of the importance of adding to and diversifying the visual lexicon of female beauty. "You look at mainstream imagery and the representation of females, and there is, at least in the Western world, a certain code of beauty and a certain expectation. And so of course if you are photographing a woman of a certain age you think of what that means in a wider social context. Family too, has a lot of connotations and associations that have been established. These are things I take into consideration, that inform the work to a certain extent. But it's the same as if I took a photograph of garbage on the street, that also has some baggage about commerce and use and misuse."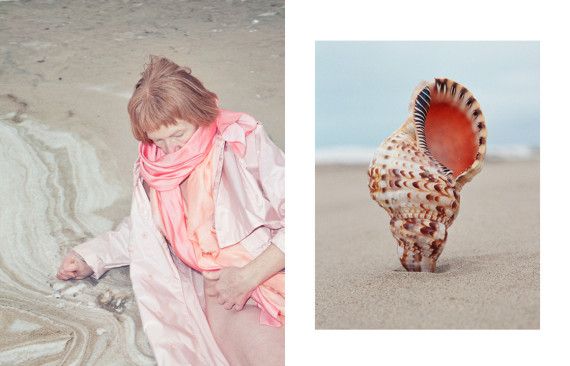 Both Engman and his mother have received widespread praise for their unusual family collaboration. As a result, Kathleen was recruited to star in a television commercial with Courtney Love. He's also received criticism, with some of his mother's friends calling the work exploitative. However, the most widespread reaction according to Engman is one of pure surprise.
"The main reaction I get from people is, 'I could never do that,' or, 'How are you okay with that?' That's always kind of been funny to me. I'm not going for a shock factor, that's not my motive at all. I think our comfort level with each other has always been extremely high, and also our comfort level with ourselves. Obviously you only have the family that you have, and that's the lens that you see the world through, so it's been really interesting to watch how people react."
As for Kathleen's perspective, she seems far too busy for your reservations. When Engman asked for her perspective on his practice during an interview in Editorial, she responded: "I think you're a rebel, I have to poop."