If you're a fan of the sweet stuff, you'll probably jump for joy at this delicious finding: Research suggests that regular chocolate eaters may more frequently have lower BMIs.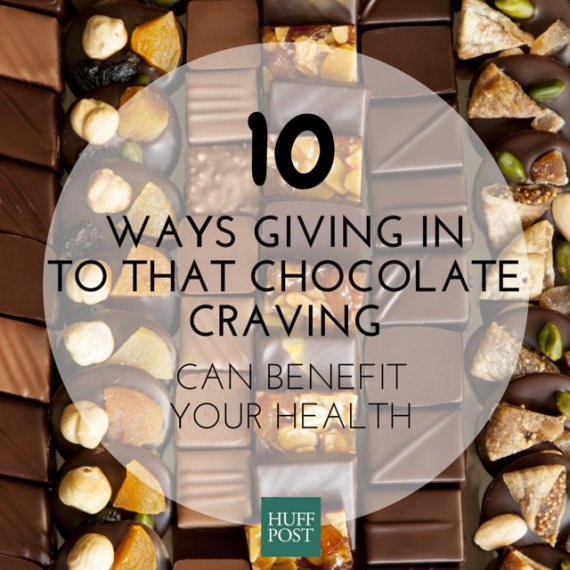 Before you reach for that Snickers, remember this: While chocolate can do the body good, the study certainly doesn't go as far as proving a causal link between eating more chocolate and losing weight. Keep in mind that all chocolate was not created equal: Dark chocolate packs more of a health punch overall, but even the bittersweet varieties can be high in calories, fat and sugar.
However, treating yourself to a small amount of chocolate regularly is definitely a health message we can get behind. Take a look at some of the surprising health benefits below, then tell us in the comments why chocolate is a part of your healthy diet.
It Reduces Stroke Risk

Shutterstock

It Boosts Heart Health

Matija Puhek/500px

It Fills You Up

Kohei Hara via Getty Images

It May Fight Diabetes

Julie Thompson

It Protects Your Skin

Katerina Nanopoulou via Alamy

It Can Quiet Coughs

Andrew Harding via Jupiter Images

It Boosts Your Mood

Shutterstock

It Improves Blood Flow

Lisa Capretto/OWN

It Improves Vision

Jamie Grill via Getty Images

It May Make You Smarter

Getty Images
For more on diet and nutrition, click here.