All my friends know that I love supporting great nonprofits. Some of my favorite twitterific charities include @Habitat_org, @IAVA, @globalgreenusa, @NewarkNow, @ellabakercenter, @FARMAfrica, and @Camfed. We're in the worst economic downturn since the Great Depression, and these charities and countless others need our support.
Below I profiled some awesome female tweeters who I believe everyone should be following. But, I also asked them to tell me their favorite charities. And the result was great: a total of 24 charities are being supported by the 16 lovely, community-oriented women whose pictures grace this post. Their smiles are infectious, and their work greatly impacts their communities and represents the very best of what humanity has to offer.
This is a great time to be alive. And it's a great time to follow these 16 extraordinary women!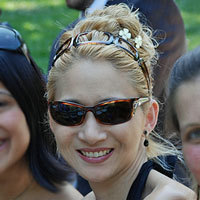 Jess Cera /@jesscera
Why she rocks: Cera is a strong advocate of sustainable living, and a popular voice on environmental matters. She started a non-profit for family and community issues, and helped start another non-profit to educate schools and youth groups about ways to incorporate sustainable living in their programs. Her favorite Twitter charity: @AshokaTweets. This nonprofit believes in promoting social entrepreneurship to tackle the world's most pressing and urgent issues. Since 1981, it has elected over 2,000 social entrepreneurs as Ashoka Fellows, providing them with living stipends, professional support, and access to an expanding international network of peers in more than 60 countries. She also supports @FristersForMoms, a nonprofit empowering young moms.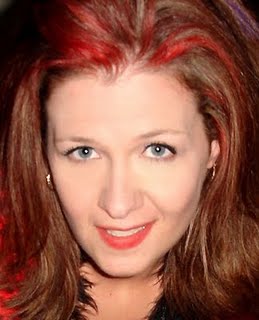 Bev Wallace /@nursebevw
Why she rocks: This mom, nurse, and student is also an active philanthropist and self-described "crafting fiend" who shares her artistry with others. She has a condition called Fibromyalgia, and helps others who have it know they're not alone. Her favorite Twitter charity: @crafterslove, which she founded. She brings together crafters who love knitting, quilting, crochet, card making, and sewing to help others in need. Very cool.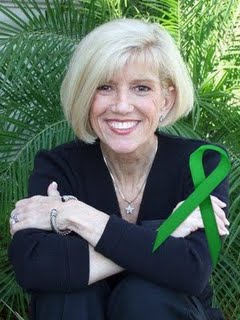 Paula Robinson /@PaulaRobinsonRN
Why she rocks: Robinson is a noted Senior Service Specialist and owner of Sanitasole Adult Day Health Services in Marco Island, FL. I really like her blog, and I appreciate how thoroughly and intelligently she's looked at all sides of the health care reform debate. Her favorite Twitter charity: @alzassociation. This nonprofit is the leading voluntary health organization in Alzheimer's care, support and research. When our family reached out to them, they were very helpful and informative.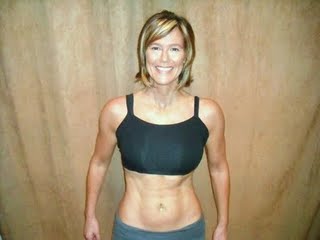 Joyce Cherrier /@joycecherrier
Why she rocks: Cherrier owned a health food store, currently manages a gym, and, for the last 25 years, has dedicated her life to helping people live a healthy life. And like me, she's a surfer! Her favorite Twitter charity: @joshcharles. Yes, that Josh Charles, the noted musician. Every time you purchase his songs from iTunes, proceeds go to the much-needed rebuilding of New Orleans, Louisiana. I like anything that supports this quintessentially American city.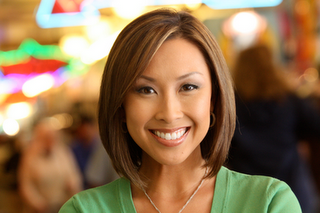 Lily Jang /@LilyJang
Why she rocks: Jang is a great news anchor. She's a favorite of viewers in Seattle who love her sunny demeanor and community involvement. She speaks three languages fluently (including Cantonese and Vietnamese) and is said to be on the fast track to national news. Her favorite Twitter charity: @wsffaorg, a nonprofit providing information, education and representation to the volunteer fire service of the State of Washington. She is also an enthusiastic supporter of the Washington State Council of Firefighters' Burn Foundation.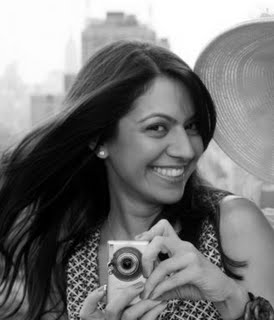 Saifra /@1HappyJourney
&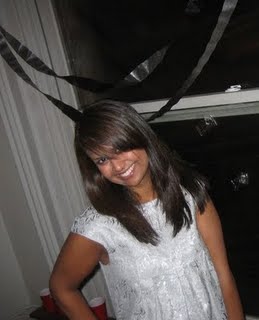 Romaana /@YllwCkeNoFrstng
Why they rock: Saifra and Romaana are owners of the New York-based, luxury handbag firm NylaNoor. The early buzz on their first collection is great, as it promises to have the "wow factor". Their company also has an awesome charitable component. Their favorite Twitter charities: Saifra supports @lrbtamerica. It's a nonprofit that raises money and awareness to help fight blindness and to promote access to free, high quality eye care for the under served in Pakistan. Romaana supports @YOURDIL. It's a nonprofit that promotes awareness and raises funds that seek to eradicate illiteracy amongst the poorest children in Pakistan.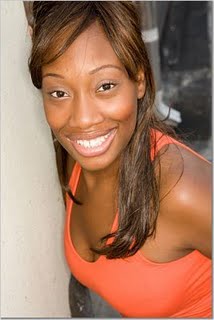 Lasana Smith /@Lasana
Why she rocks: Smith is a popular television personality and freelance writer who has worked in NYC and LA and traveled all over the world. Her favorite Twitter charity: She supports @keepachildalive. This nonprofit provides life-saving treatment, care and support services to children and families in Africa (and worldwide) whose lives have been affected by HIV/AIDS.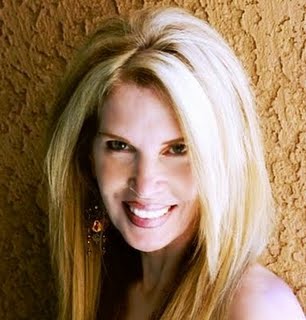 Ashley Mann-Mc Lean /@ActorAshley
Why she rocks: She's a high-powered corporate sales trainer, motivational speaker, popular author, and life coach who also finds the time to do some modeling. Her favorite Twitter charity: She supports @TheStrokeAssoc (The Stroke Association). This nonprofit is the only one across all of the United Kingdom singularly concerned with combating stroke in people of all ages. It looks for better methods of rehabilitation, and funds research into prevention and treatment.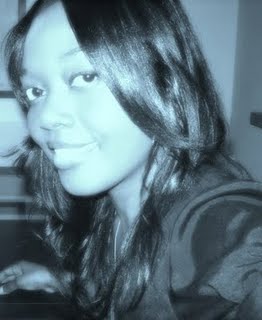 De'lon /@TheLuxPrincess
Why she rocks: De'lon is a fashionista who divides her time between New York and Los Angeles. She's also an entrepreneur, freelance marketer, lifestyle guru & pop culture enthusiast. Her favorite Twitter charity: She supports @charitywater. This is a non-profit organization bringing clean and safe drinking water to people in developing nations. They made big news when actor Hugh Jackman donated $50k to them via Twitter.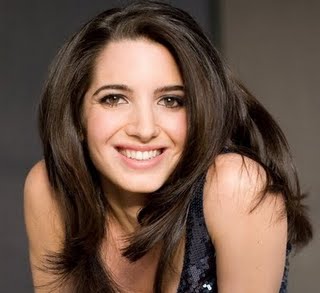 Marie Forleo /@marieforleo
Why she rocks: Forleo is the author of the bestselling book Make Every Man Want You. She works with companies like MTV and VH1 and partners with leading women's magazines, like Women's Health. She has four top-selling fitness DVDs and is a personal trainer. Her favorite Twitter charity: She supports @Kiva. This nonprofit lets individuals lend directly to entrepreneurs around the world. This is awesome because you can monitor entrepreneurs' profiles on the site, take notes, and then lend. Throughout your loan, you receive email updates, and can and track repayments.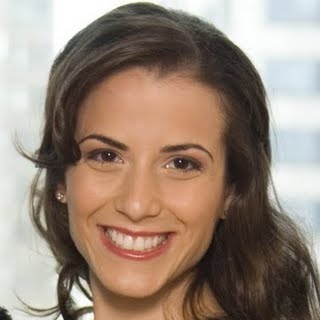 Carolyn Rubenstein /@clrsimple2
Why she rocks: In addition to practicing yoga and writing letters in her free time, Rubenstein also produces inspirational blogs for The Huffington Post. Recently, she released her critically acclaimed book Perseverance, which is about 20 young, inspiring cancer survivors. Her favorite Twitter charity: @cccscholarships (Carolyn's Compassionate Children). Carolyn is founder and president of this nonprofit. She started it at age 14! It began as a pen-pal program for kids with cancer and grew to become an entity providing scholarships and support to childhood cancer survivors.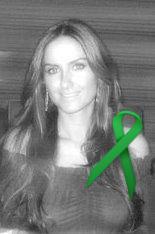 Yasamin Beitollahi /@ybeitollahi
Why she rocks: Beitollahi is a marketing strategist, aspiring author, tech lover, and a sports and travel enthusiast. She's a serious chef and true lover of all things food. Her favorite Twitter charities: She likes @AmericanCancer (American Cancer Society). It's a nationwide, community-based voluntary health organization with more than 3400 offices. She also supports eco-giant @Greenpeace, and Lance Armstrong's @LIVESTRONG.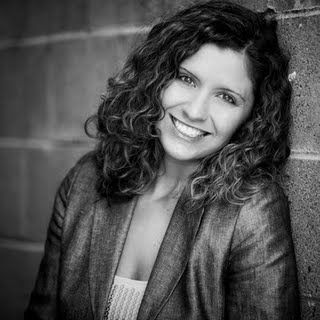 Rochelle Veturis /@RochelleVeturis
Why she rocks: Venturis is creator of Role Model Media which she bills as "PR with a conscience." She's PR Director for design firm LPA Inc., a strong advocate for children, and an animal lover. Her favorite Twitter charities: She likes @compassion (Compassion International). It's a Christian child ministry that has been helping impoverished children for more than 50 years. She also supports @specialfans, which creates inspiration and excitement for seriously ill children and their families at college sporting events in the U.S.

Hodan M. /@hodanm
Why she rocks: Because she loves music and politics, and is a social justice and universal human rights advocate. And because she's rockin' a nice big "LOVE" shirt in this picture! Her favorite Twitter charities: She likes @pcorpsconnect (Peace Corps Connect). It informs and engages people impacted by the Peace Corps. She also supports two other charities which happen to be two of my favorites as well: @savethechildren & @sharestrength.


Jennifer Egbert /@jenniferegbert
Why she rocks: Because Egbert's puttin' in major work as real estate agent in the Greater Denver, Colorado area. In a down economy, she's doing well, and this can only get bigger as the region expands. Her favorite Twitter charities: She likes @YMCARockies. She set up a Sioux Indian YMCA Scholarship in her dad's name after he died in January of this year. She also supports YogaHope which is run by @YogaHopeSue.
Follow 2morrowknight on Twitter: www.twitter.com/2morrowknight