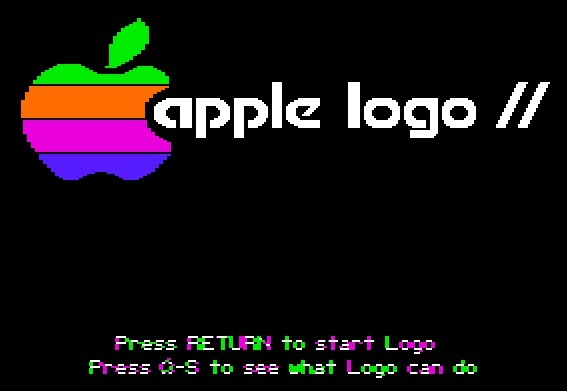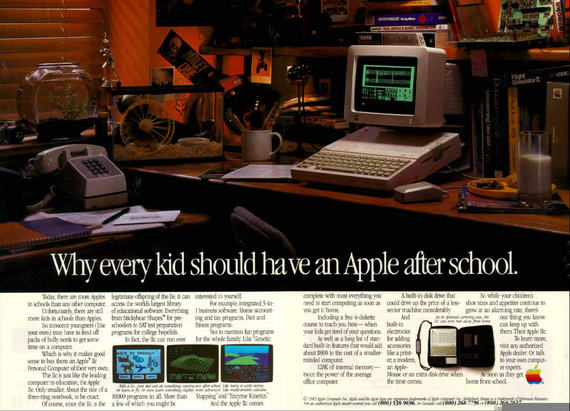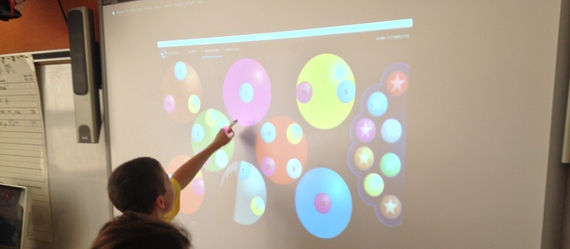 HelioRoom simulates the orbital motion of the planets in the Solar system on a set of synchronized computer displays situated on the walls of the classroom, with planets "orbiting" around the periphery of the room.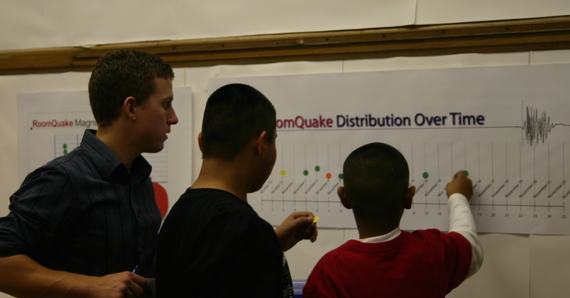 With RoomQuake, the classroom itself becomes an active seismic area.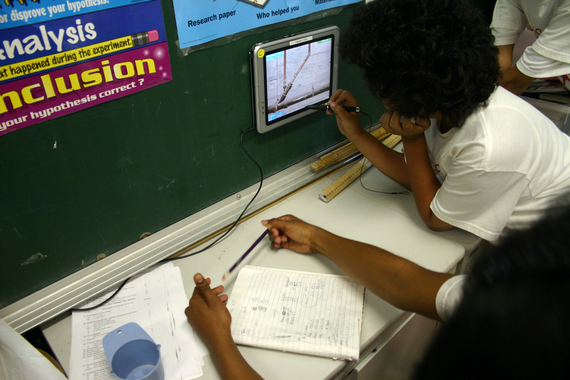 Tablets adjacent to the walls of classrooms serve as viewports into an imaginary space inside the walls filled with the virtual fauna in Wallcology.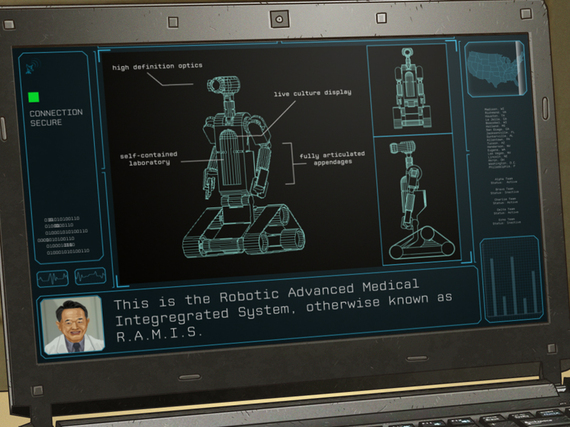 Image from the puzzle-solving game, Progenitor X. Courtesy of Games+Learning+Society.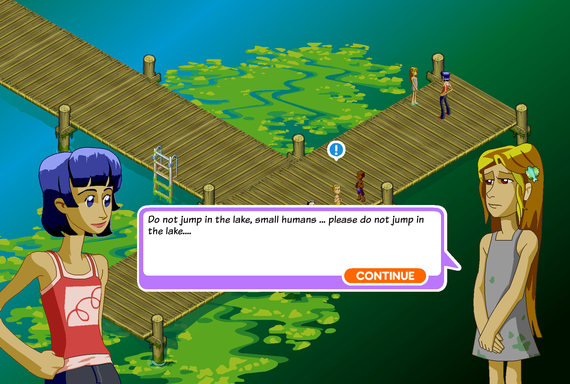 Interaction with a virtual stakeholder in the cyberlearning game, "Citizen Science". Courtesy of Games+Learning+Society.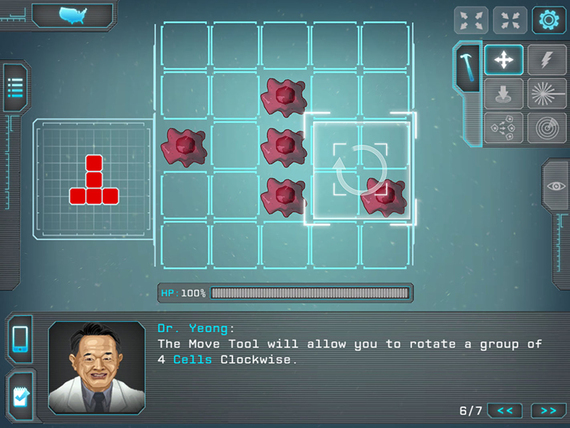 As a member of The Progenitor X Defense Force, you are a part of a highly trained squad of scientists who use highly advanced bio-medical technology to locate, seek out, and treat infected humans to contain the threat. Courtesy of Games+Learning+Society.
Dancing with KIWI robots. Courtesy of the DevTech Research Group at Tufts University.

The Confused Robot. KIWI was prototyped by the DevTech research group through a grant from the National Science Foundation.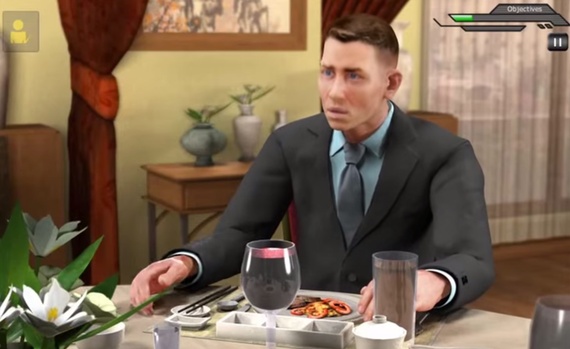 A still from a cross-cultural, virtual role-playing scenario developed by Alelo. Video courtesy of Alelo, Inc.
A demonstration of the "Banquet" scenario from the Virtual Cultural Awareness Trainer course, developed for Joint Knowledge Online by Alelo Inc. Video courtesy of Alelo, Inc.

With the RALL-E project, Alelo is developing a prototype lifelike robot that engages in conversations in foreign language, then studying its use in educational settings. Courtesy of Alelo, Inc.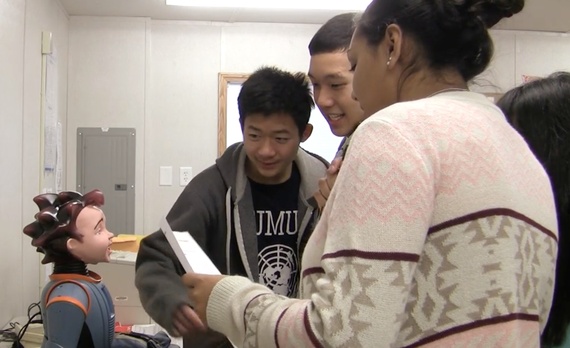 Students interact with the Rall-E prototype language tutor robot. Courtesy of Alelo, Inc.

Two parallel paths of concept sketches of a toy helicopter in skWiki. skWiki supports multiple co-existing revision histories for the same multimedia object.
An overview of skWiki. Courtesy of C Design Lab.
An overview of Juxtapoze. Courtesy of C Design Lab.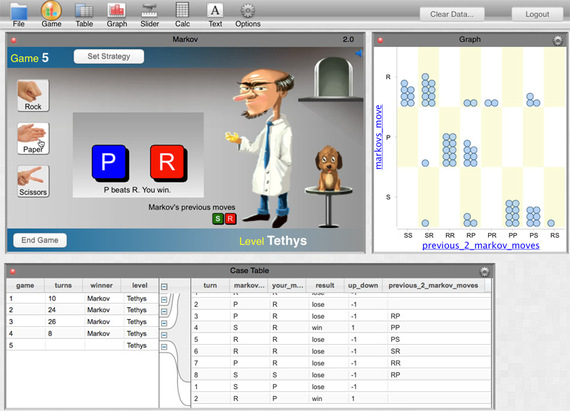 CODAP builds on the NSF-funded Data Games project. In the example seen here, you learn to read the conditional probability graph to beat Dr. Markov and save Madeline the dog.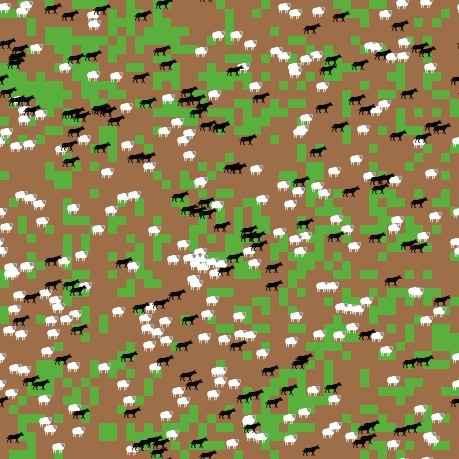 An example simulation from NetLogo, here modeling the dynamics of predictor/prey interactions in an ecosystem. Courtesy of Netlogo.
InquirySpace teachers and their high school students put aside traditional teaching and learning methods in favor of extended inquiry. Students design their own experiments, collect large data sets and easily perform complex analysis -- just like real scientists. Courtest of the Concord Consortium.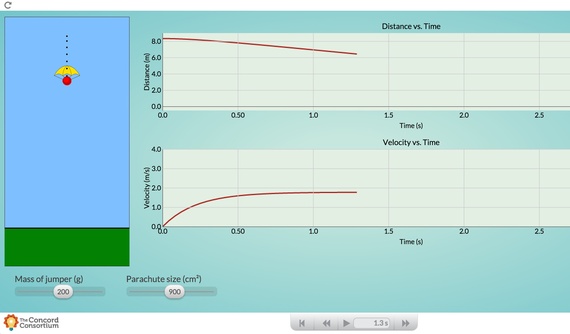 EcoMUVE is a curriculum that was developed at the Harvard Graduate School of Education that uses immersive virtual environments to teach middle school students about ecosystems and causal patterns.
The goal of the EcoMUVE project is to help students develop a deeper understanding of ecosystems and causal patterns with a curriculum that uses Multi-User Virtual Environments (MUVEs).
In EcoMOBILE, students' field trip experiences are enhanced by using two forms of mobile technology for science education - mobile broadband devices and environmental probeware.
SUBSCRIBE AND FOLLOW
Get top stories and blog posts emailed to me each day. Newsletters may offer personalized content or advertisements.
Learn more