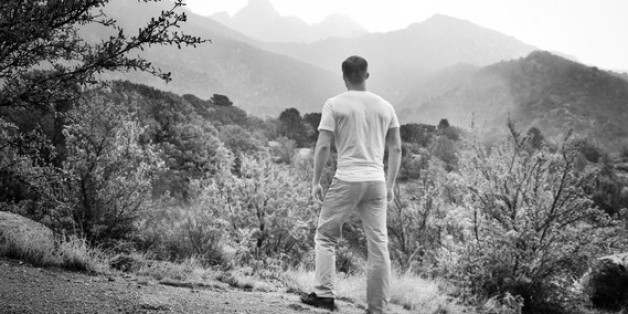 This week marks the one-year anniversary of my coming out to my family. It was a secret I'd protected intensely, though their denial helped me keep it hidden from them. They were devastated. Death by car crash was the reported preference over facing this shame. Their future was crushed and the son they had been so proud of was shunned. No questions were asked about my partner, who I'd secretly lived with for a half year at the time. I was promptly excommunicated from my religion, after faithfully attending my church twice each week for 25 years. Nothing else mattered but the gender of the person I loved.
No invitation was offered for Thanksgiving or Christmas. I was not a part of the family any longer. No acknowledgements were given for the birthday gifts I sent for my nieces. Prior to coming out, for each of their first birthdays, I would take my nieces for professional photos. For their fifth birthdays, I'd planned to start a Build-A-Bear tradition. Being cut off from them and unable to take them myself, I mailed a gift card for my oldest niece, who was never taken to create her stuffed animal friend.
Being shut out from family events and companionship, I had a lot of empty time. I started knitting colorful scarves in my loneliness. I gave scarves to friends and co-workers, and I made smaller versions and sent them for my nieces in the wintertime. I heard through others that they were wearing my gifts all day, every day. My symbols of love and comfort were constantly wrapped around them, keeping them warm and embraced when my physical presence was banished.
This one-year anniversary of my coming out of the closet represents me standing firmly for who I am, despite all the family I have lost. It is hard to celebrate when this date will always be a day I remember as the day I said goodbye to my childhood home, baby photo albums and every physical reminder of my past life, as I could never return to my parent's home after that day. I want to celebrate what I've survived, but it's hard to celebrate something that I know also caused such an intense release of grief, anger and despair for those I loved the most.
I searched the Internet for ways to celebrate a first year out of the closet and I found no inspired ideas. I will take the day off work to have time to get breakfast with the friend who sat with me while I awaited the fallout from my family on the day I came out, and I will hold the two shelter cats that I adopted that day. Between them, my partner and my close friends, I've known love and family in the last year. I've come to redefine what I expect from the world and from my future. I know better what I can survive and how to press on despite my pain and fears. I've begun to learn how to not let the approval and opinions of others exert powerful control over my spirit. Today I am free to be me. There's no going back to what once was, and I would do it all over again.
SUBSCRIBE TO & FOLLOW TRUMP'S FIRST 100 DAYS
How will Donald Trump's first 100 days impact YOU? Subscribe, choose the community that you most identify with or want to learn more about and we'll send you the news that matters most once a week throughout Trump's first 100 days in office. Learn more