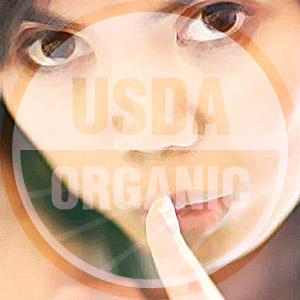 8 Secrets About Organic Wine
Everyone likes organic when you're talking about carrots and bean sprouts, but organic wine? That sounds like something fun was taken out, like diet soda or safe sex. Don't worry -- all the alcohol is still there. It's made from the same grapes, in the same regions and in the same way wine has been made for thousands of years. All you might be missing are the chemical residues sometimes left over from conventional grape growing. You can live without those.

Everyone has their own idea about what organic should be, but the government decides the standards. Rules vary from country to country, so what's organic somewhere else might not be organic in the United States.

There are two certifications for wine in the United States; Organic and Made From Organic Grapes. What's the difference? Sulfites. Winemakers traditionally use tiny amounts of additional sulfur to help stabilize wines and prevent them from oxidizing. Many organic winemakers avoid this practice. Some people are also allergic to it. U.S. standards are on their side. If you see Organic on a wine label, that means there are no added sulfites. The second label, Made From Organic Grapes, was created for wines that do have added sulfites.

That's right. After all the trouble of growing organically, filling out paperwork and paying for certification, many wineries still choose not to put Organic anywhere on their label. Why? For the most part, these winemakers want to be known for making great wines and not for their methods. Being organic is not part of their marketing strategy. Others fear wine stores may take them out of their proper section, and place them in the "organic ghetto" -- some floor shelf behind the counter next to the kosher wines. It gets lonely there.

Some of the best wines in the world are made organically -- they're not just for tree-huggers and people in Brooklyn. Sure, a lot of wineries have jumped on the eco-bandwagon for marketing purposes, but many of the top wineries in the world practice organics because they think it produces the best fruit.

Yes, we've all had a bad organic wine. We've also had terrible conventional wines too. The quality of organic wines is as varied as anything else. It all comes down to the individual grapes, vineyards and winemakers.

The grapes may be organic, but that doesn't mean the wine is "natural." Winemakers use lots of tricks inside the winery to get the final product they're after. This includes manipulating the alcohol level, using additives like oak chips and relying on packaged yeasts to provide specific flavors. None of this affects their organic status. Most organic winemakers do practice minimal intervention, however. There are even those who refer to their wines as "natural" to make this approach clear.

There are plenty of wineries who make sincere efforts to use less chemicals, reduce waste and take advantage of clean energy. There are also wineries who switch an old lightbulb for a new LED and say they're saving the earth. Sustainable means whatever someone wants it to mean, though a few regions are setting their own standards. If practices are important to you, find out what each winery is up to individually.
Want to learn more? Be sure to check out the Organic Wine Journal to find out more about Organic, Biodynamic and Natural wines.
Follow Adam Morganstern on Twitter: www.twitter.com/owj