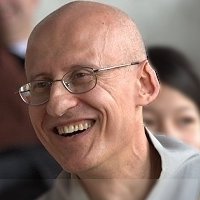 Zen Master Wu Bong (Jacob Perl), Head Teacher of the Kwan Um School of Zen in Europe, died today at age 62 of a sudden heart attack. Zen Master Wu Bong was the first American Zen student of the late Korean master, Seung Sahn, who founded the internation Kwan Um School of Zen organization.
Wu Bong was also a practitioner of Korean martial arts, a fourth-degree black belt in Shim Gum Do (Korean swordsmanship). Hr was a graduate of Brown University in Providence, R.I.
SUBSCRIBE AND FOLLOW
Get top stories and blog posts emailed to me each day. Newsletters may offer personalized content or advertisements.
Learn more