Backpack Block Party! is on a quest to find the backpack of your dreams. Let's meet a contender.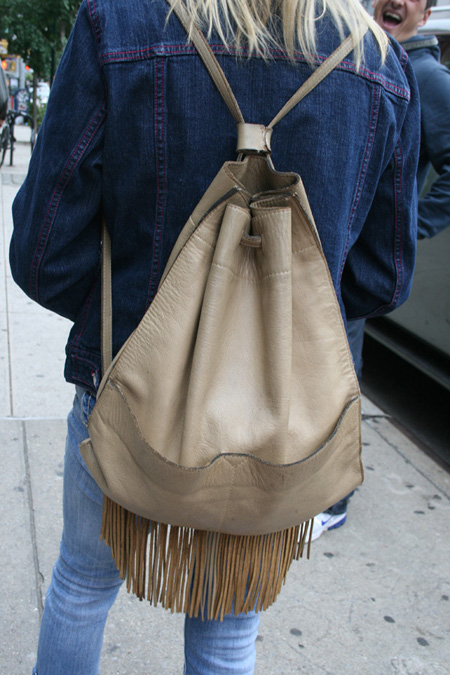 Where did you find your backpack?
In Brazil.
Is this the backpack of your dreams?
Yes it is -- and I love the fringes that cover my butt. :)
What's your favorite thing to keep in your backpack?
The Hookette, of course.
If you were a backpack, who's back would you live on?
Anthony Bourdain -- my backpack dreams about seeing the world with a cool guy.
Sissi is The Purse Hook and the owner of the backpack of her dreams.