Backpack Block Party! is on a quest to find the backpack of your dreams. Let's meet a contender!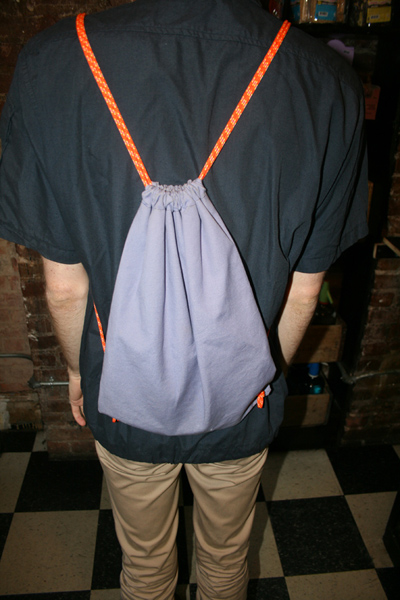 Where did you find your backpack?
Homemade. Lavender cotton canvas from an L.L.Bean jacket and some neon climbing cord.
Is this the backpack of your dreams?
No, the backpack of my dreams would be hi-tech climbing gear meets Leigh Bowery.
What's your favorite thing to keep in your backpack?
Notebook, phone, pens & pencils.
If you were a backpack, whose back would you live on?
Early 90s Dennis Rodman.
Sam is a DJ and is not the owner of the backpack of his dreams (yet).
FOLLOW HUFFPOST