Backpack Block Party! is on a quest to find the backpack of your dreams. Let's meet a contender.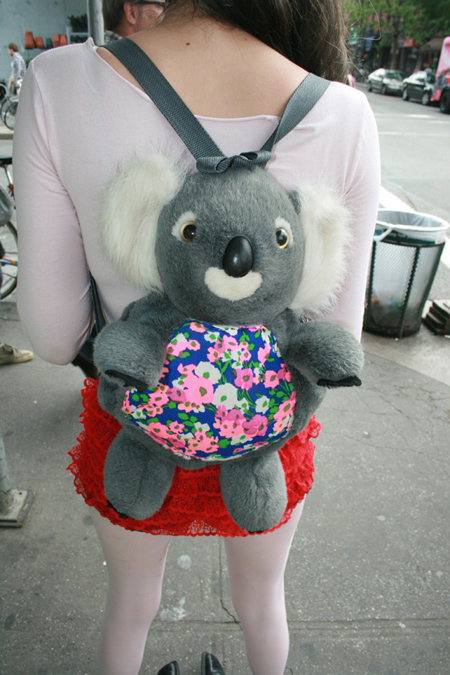 Where did you find your backpack?
I got my my backpack in Australia a long time ago while I was there on tour with my family band. I must have been 11 years old! When I bought it, it had a logo of some sort on the tummy. I recently added the flower fabric and also made a matching tube top for myself with it. YAY!
Is this the backpack of your dreams?
Stuffed animal backpacks are my favorite kind of backpacks but, maybe one of Totoro or H.R Pufnstuf would be the backpack of my dreams. I may just have to make my own!
What's your favorite thing to keep in your backpack?
Bubble gum (usually a least five different flavors), super glue, and my pens & markers.
If you were a backpack, whose back would you live on?
Syd Barrett. I think it would be really amazing to have been with him through all his ups and downs. <3
Rachel is a member of SUPERCUTE! and will be the owner of the super cute backpack of her dreams one day!
Follow Al Baio on Twitter: www.twitter.com/poodleparty