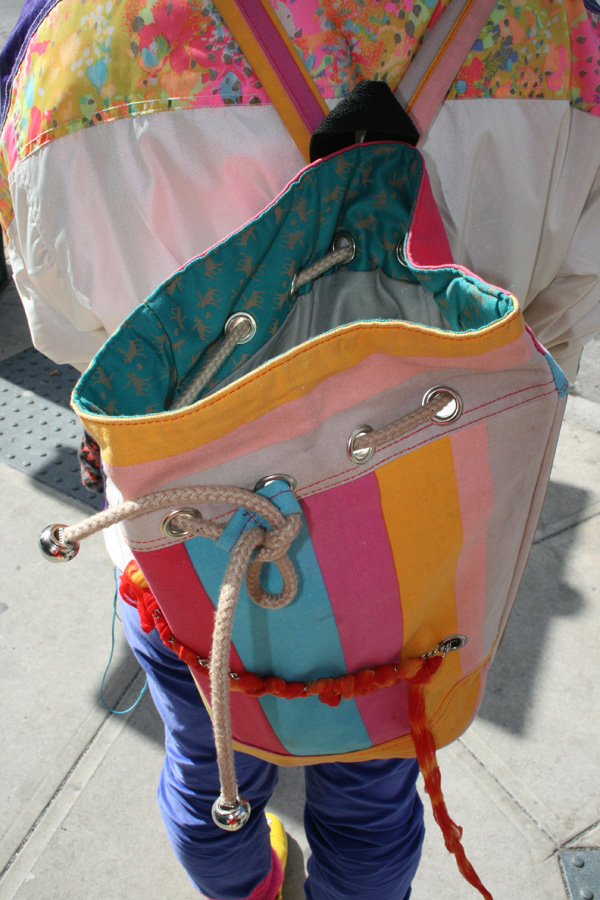 Where did you find your backpack?
A small and crowded market in Shenzhen, China.
Is this the backpack of your dreams?
I'd say I actually have another one which is all I've dreamed about. I got the other one while I was taking a roadtrip in southwestern China. It has more colors and patterns, similar to those of a particular tribe in that region.
What's your favorite thing to keep in your backpack?
My little notebook to keep track of my thoughts and ideas.
If you were a backpack, whose back would you live on?
All the people out there traveling and who believe in love and creation.
Rej is an artist and the owner of the backpack of her dreams (but this isn't it!).
SUBSCRIBE AND FOLLOW
Get top stories and blog posts emailed to me each day. Newsletters may offer personalized content or advertisements.
Learn more