Backpack Block Party! is on a quest to find the backpack of your dreams. Let's meet a contender!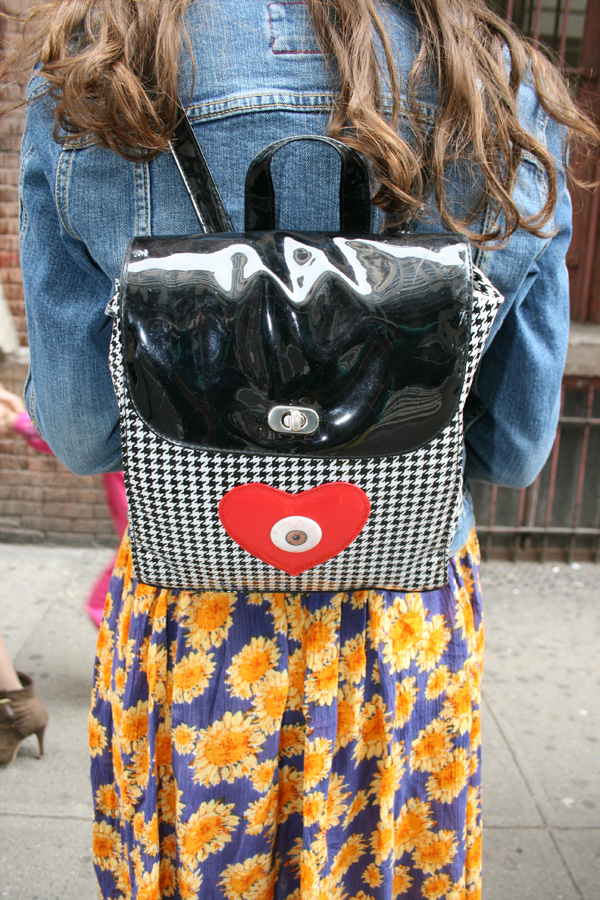 Where did you find your backpack?
I found my backpack at a church sale when I was a wee little 8-year-old.
Is this the backpack of your dreams?
I would say so, because it fits all the essentials without being too squished. It's also cute to begin with.
What's your favorite thing to keep in your backpack?
My big obnoxious headphones!
If you were a backpack, who's back would you live on?
Pauly Shore as Stoney Brown in Encino Man.
Lyris is an artist and the owner of the backpack of her dreams.
SUBSCRIBE TO & FOLLOW LIFESTYLE
We're basically your best friend… with better taste. Learn more