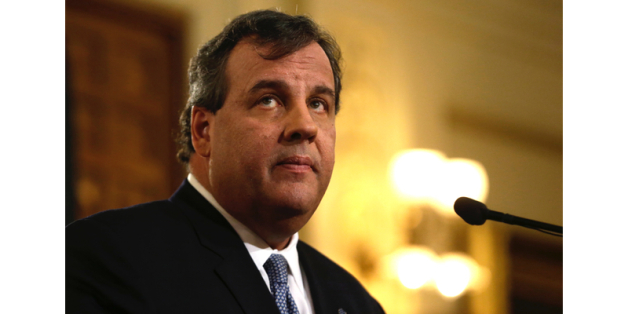 David Wildstein, an old high school buddy and political ally, was appointed by New Jersey Governor Chris Christie as a senior official at the Port Authority of New York and New Jersey. Wildstein resigned after he was accused of ordering traffic blocked on an access road to the George Washington Bridge from Fort Lee, New Jersey as punishment when the local mayor refused to endorse Chis Christie for reelection. From September 9 through September 13, 2013, two of the three lanes providing local access to the GW Bridge were closed on Wildstein's orders.
Wildstein has since refused to testify under oath and submit subpoenaed documents to investigators invoking the Fifth Amendment right against self-incrimination. However, in a statement issued through his lawyers, he charged that "evidence exists as well tying Mr. Christie to having knowledge of the lane closures, during the period when the lanes were closed, contrary to what the governor stated publicly in a two-hour press conference."
In an effort to discredit Wildstein, Christie's office has released a memo accusing him of everything from cheating in high school to "registering web addresses for other people's names without telling them."
Wildstein is not the only former Christie aide to refuse to cooperate with investigators. Bridget Anne Kelly, Christie's former Deputy Chief of Staff, and Bill Stepien, Christie's former campaign manager, are both fighting subpoenas to submit documents to investigators while invoking their Fifth Amendment right against self-incrimination.
Meanwhile, Chris Christie appears to be subtly changing his story about what he knew and when he knew it.
At a news conference on December 13, 2013. Christie responded to a question from a reporter about whether he knew about the closures while they were still going on.
According to Governor Christie, "Never. No. The first I ever heard about the issue was when it was reported in the press." That would have been around October 1, 2013. However, ten days later, Christie conceded that he had read the first news of the closures in September. In a radio interview, Christie reported "Well, I first heard about the lane closure back in September, you know, from press accounts, but, you know, this has kind of been an evolving thing. There was no, like, moment where I went oh, wow, look at this." But he insisted, he "unequivocally" had no knowledge of a plan by some of his top aides to cause traffic congestion on bridge access roads.
Now however, Chris Christie seems to be changing the story again. In a studio appearance for a live call-in show he claimed, "The fact of the matter is I've been very clear about this. Before these lanes were closed, I knew nothing about them. I didn't plan it. I didn't authorize it. I didn't approve it. I knew nothing about it."
The thing is, Governor Christie has not been very clear. First, he told the public he learned about the bridge fiasco when we did in the news in October. Then he conceded that he might have heard about the problems from the news while they were happening. But now his story is just that he did not "authorize" the traffic blockage.
Maybe Governor Christie should stop trying to explain what he knew and when and borrow a page from the Wildstein-Kelly-Stepien playbook and just plead the Fifth.
SUBSCRIBE TO & FOLLOW POLITICS
How will Trump's administration impact you? Learn more