Derek Warburton hosted the grand opening night of the new Housing Works thrift store in Hell's Kitchen on Monday. He also helped the organization raise $6,000 in sales that night. The charity provides much needed services to the HIV/AIDS community, from housing, to job training, to help with treatment and prevention, with a focus on making life more manageable for those living with AIDS.
They celebrated the opening of the store with a bevy of housewives and notables in attendance. Derek is Alex McCord's "gay best friend"; they shop, do brunch and appear on TV together. His fabulousness will appear for the rest of this season of The Housewives of New York, as we watch the unraveling of Jill Zarin with petty drama cooked up.
Andy Cohen, the Bravo ringmaster, was in attendance, looking dapper, sporting a massive smile and having his picture taken. Lorenzo Martone discussed the desire to be less revealing, especially after the recent spread in Butt Magazine. Loris Diran was sporting an amazing camel hair coat. John Bartlett brashed a smile as I snapped his picture and someone pushed into the frame. Oh you pesky wanna-be socialites, you're so funny.
Ramona Singer looked like a dear in headlights for some reason, and I had a pleasant chat with Simon van Kempen (Alex's husband) -- not about the show, but his career as general manager at the Hotel Chandler. His employees apparently don't really know what to make of the show. My own stint in New York started at some four star hotels, like the Essex House, where I was able to see celebrities off stage and road weary. This humanizing effect makes me more sympathetic to the demands we have of our stars. I answered calls as starlets overflowed bathtubs and housekeeping mused about the need for an extended "Do Not Disturb" as the celeb stumbled out of his room wired.
The night was a rousing success and fun was had by all. Derek throws one heck of a party. If he can do this in a thrift store, what can he do in a real venue?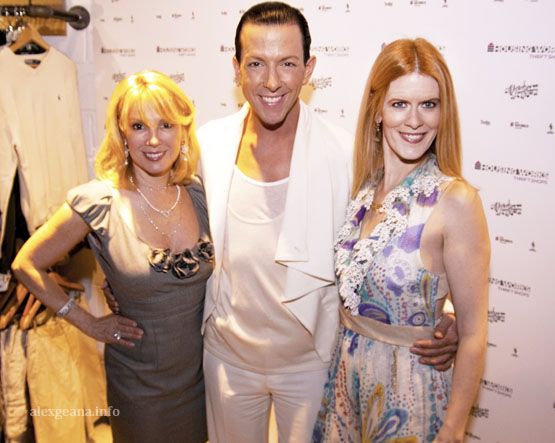 (Ramona Singer, Derek Warburton and Alex McCord)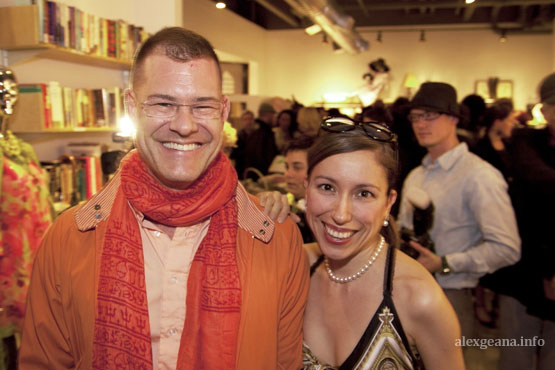 (John Bartlett and a random person who horned in on the photo.)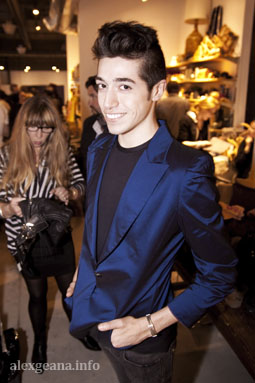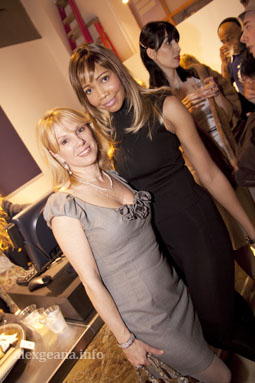 (Louis trying on a Couture Givenchy jacket, Ramona Singer with Tia Walker)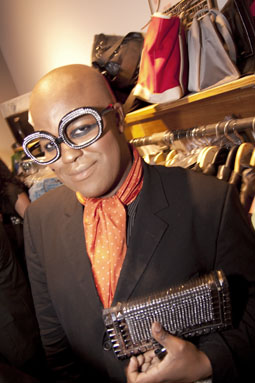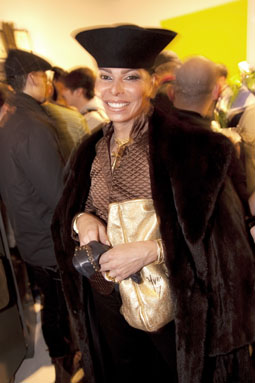 (Malik so Chic and a Brazilian singer who looks stunning)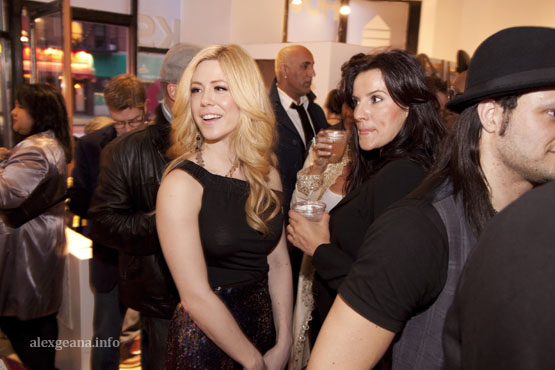 (Kristine Elezaj and friends)
[Alex Geana loves writing and taking photos]
SUBSCRIBE TO & FOLLOW THE MORNING EMAIL
Start your workday the right way with the news that matters most. Learn more