For the benefit of Philip Johnson's famous "Glass House," the eponymous foundation in association with David Zwirner has mounted in ten prints by critically acclaimed photographer James Welling in the lobby gallery of the quintessentially New York Four Seasons Restaurant.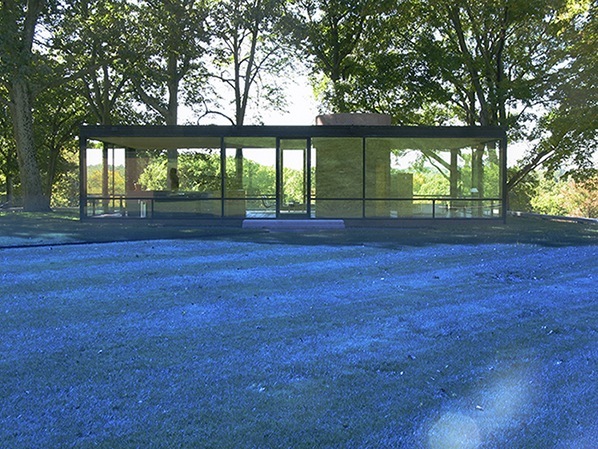 Courtesy the artist and David Zwirner, New York
This series has been previously shown from Galerie nächst St. Stephan, Vienna to Galerie Nelson-Freeman, Paris from Regen Projects, Los Angeles to David Zwirner, New York and Maureen Paley, London. It is also the subject of a publication entitled James Welling: Glass House (April 2011, Damiani Editore). Aside from the aesthetic appeal, the sale of each print will benefit The Glass House general operations, education programs and preservation of the site, including fourteen buildings and structures, a collection of contemporary art and sculpture, and the 47-acre landscape.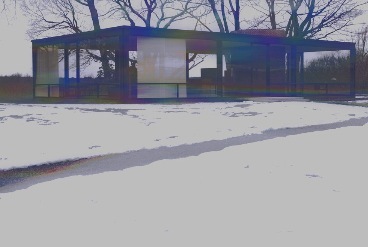 Courtesy the artist and David Zwirner, New York
As the site of rotating exhibitions that have included work by such acclaimed artists as Joan Miró and paintings by Frank Stella, Ronnie Landfield, and Richard Anuszkiewicz as well as James Rosenquist, The Four Seasons has been a substantial supporter of art programs worldwide.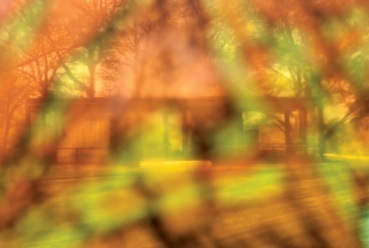 Courtesy the artist and David Zwirner, New York
James Welling, a Connecticut native, first photographed The Philip Johnson Glass House for a piece that appeared in New York magazine. Between 2006 and 2009, Welling visited the site several times to capture the Glass House and the surrounding buildings. The photographs were taken with a digital camera and the resulting images capture the architectural features of Johnson's 47-acre compound.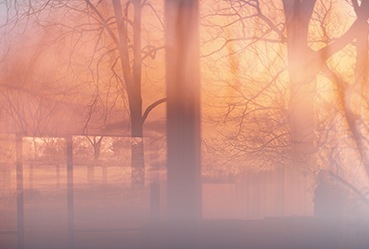 Courtesy the artist and David Zwirner, New York
The exhibition is slated to be up through January 2, 2012 at The Four Seasons Lobby Gallery at 99 East 52nd Street in New York.
SUBSCRIBE AND FOLLOW
Get top stories and blog posts emailed to me each day. Newsletters may offer personalized content or advertisements.
Learn more