Key news from the Digital Inclusion Summit:
The FCC and the KnightFoundation announced $100,000 in prizes for a "civic computer programming contest," "Apps for  Inclusion."
While eight days remain until the release of the National Broadband Plan (See Broadband.gov),  the FCC has indicated that it will include a "National Digital Literacy Corps," an update to Lifeline and work on building out public, private and nonprofit partnerships.
The Plan may also include spectrum for free wireless broadband. As reported in Reuters, the FCC may also "dedicate spectrum to free wireless Internet service for some Americans to increase affordable broadband service nationwide. One way of making broadband more affordable is to 'consider use of spectrum for a free or a very low cost wireless broadband service," the FCC said in a statement."
An"Apps for Inclusion" Challenge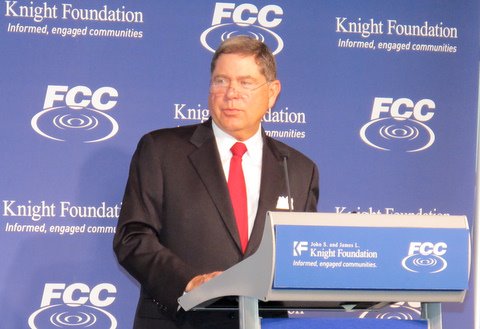 [Img credit: FCC]
Secretary Donovan suggested three ways to apply technological innovation where it's needed:
local outreach on the specific ways technology can improve lives
digital literacy training
workforce development and financial literacy training.
Secretary Donovan said they'll need to work with nonprofit and private sectors to "bring down the cost of computers and monthly service." He observed that "our most creative housing developers and civic institutions are nonprofit CDCs. If we're going to be successful, we need to engage private sector and fundamentally engage that third sector."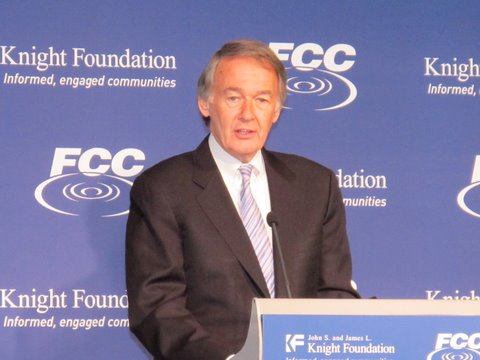 Rep. Ed Markey, courtesy of the FCC."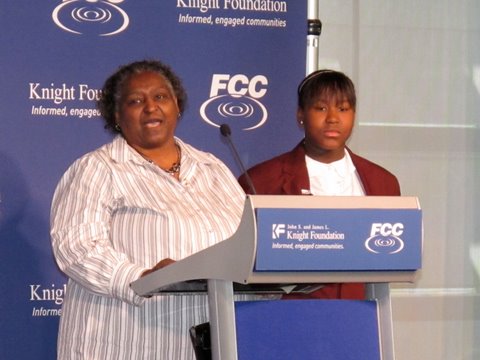 [Florence Pearson and her daughter speak at the Newseum. Picture courtesy of FCC.]
According to Clyburn, next week's Plan will recommend a three-part National Digital Literacy Program that will consist of
a National Digital Literacy Corps
a one-time investment to bolster the capacity of libraries and community centers
an Online Skills portal for free, basic digital skills training.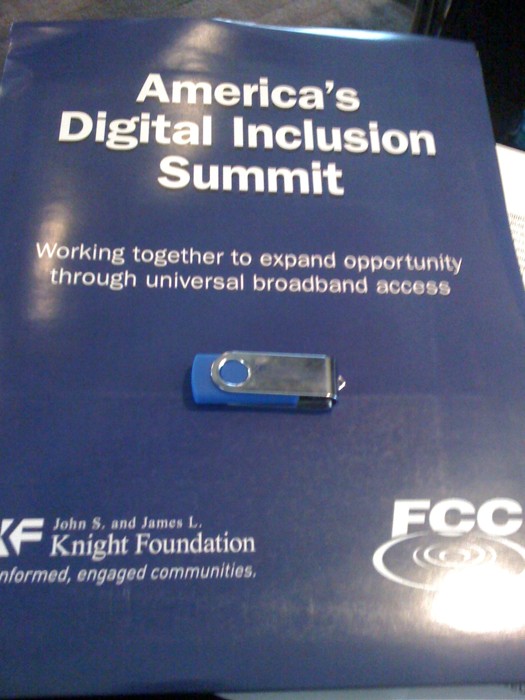 "Large, established businesses such as cable companies, broadcasters, and telcos have much at stake and are throwing substantial lobbying muscle toward protecting their interests. Expect that the there will be changes to the plan between the time it goes to committee and the version that eventually makes it to the floor of Congress.
Gahran shared events and resources that will be of use to readers in the D.C. area and beyond in following both the debate around broadband policy and implementation.
SUBSCRIBE AND FOLLOW
Get top stories and blog posts emailed to me each day. Newsletters may offer personalized content or advertisements.
Learn more