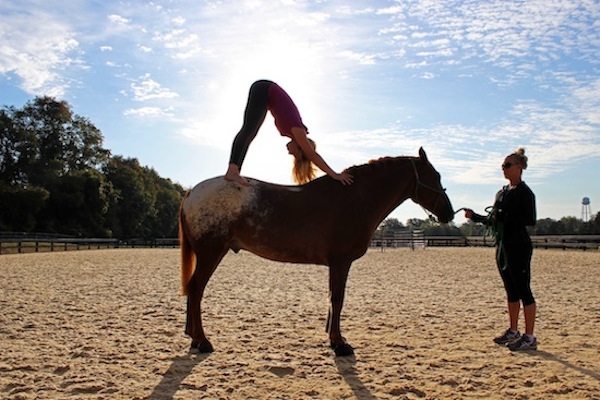 Take your yoga practice to new heights with these beautiful destinations with unique, hip and cool yoga classes. Regardless of the style of yoga you typically practice, you will find life-changing experiences here. Grab your mat and check out my top five picks:
1. Salamander Resort & Spa - Middleburg, Virginia
Breathe in the crisp air in the heart of Virginia's wine and horse country while embracing your inner self in Salamander's Horseback Yoga. This program, created by Equestrian Director Sheryl Jordan and yoga instructor daughter, includes 30 minutes of yoga in the stable followed by a few yoga positions on horses. Before yoga, you are taken around the equestrian ring to feel the motion of the horse to help both the balance of the human and comfort of the animal. I actually did "Pigeon Pose" and "Triangle Pose" on my first attempt. (540) 687-3600; salamanderresort.com
2. Fairmont Scottsdale - Scottsdale, Arizona
Take Your Practice to new heights using a fabric hammock suspended from the ceiling for the incredible experience of Aerial Yoga. This unique practice allows guests to overcome gravity as they glide and release into each soothing pose. Specially trained yoga instructors guide guests through each pose safely, designing classes for everyone, regardless of yoga experience and fitness level. (866) 540-4495; scottsdaleprincess.com
3. Rancho Valencia Resort & Spa - San Diego
This resort's awe-inspiring new 1,000-square-foot partially open-air Serenity Yoga Pavilion is worth the visit. The tranquil space features a floating dock for the instructor and evokes a Zen-like atmosphere with serene décor and natural interior elements. Class's range in intensity and each class is followed by a complimentary cold pressed wellness juice delivered to the pavilion. (Photo below) (858) 756-1123; ranchovalencia.com
4. Fairmont Singapore - Singapore
Every September, Fairmont Singapore offers Full-Moon Yoga during the Mid Autumn Festival in the Chinese Lunar Calendar. Just like the effect on the ocean and its changing tides, when the moon is full, there is an effect on the water balance inside the human body. In Yoga, the fullness of the moon signifies abundance and generous blessings, making it a perfect opportunity to align the body's energy channels with the lunar cycles and commence one's journey towards inner peace and wellbeing. See below: (800) 257-7544; fairmont.com/singapore
5. Fairmont Orchid - Hawaii
Go with the Flow: Flo-Yo (Floating Yoga) is a total core workout set on Hawaii's picturesque Big Island. Dedicated yogis and newbies alike use stand up paddleboards to glide out into the ocean waters before performing sun salutations, balancing poses and more through 40 minutes of serene floating yoga that strengthens the core and improves balance. (800) 257-7544; fairmont.com/orchid-hawaii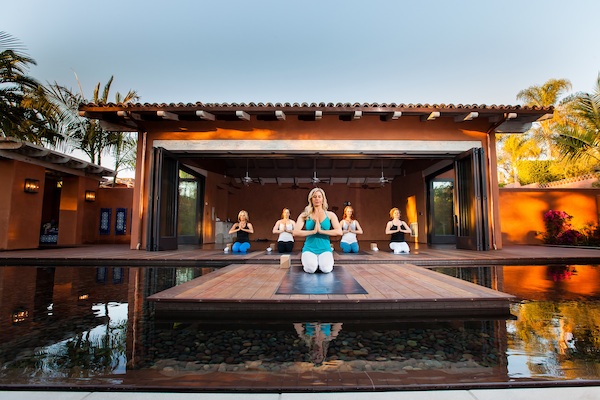 This Blogger's Books and Other Items from...
FOLLOW HUFFPOST