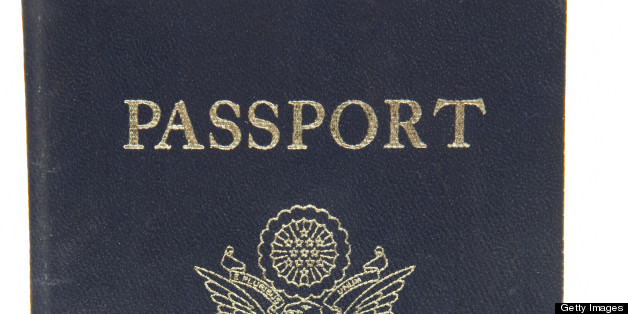 In 2004, Miguel*, a 58-year-old from the Philippines, was promised a green card by his employer in exchange for years of his work as a caregiver. For seven years, Miguel worked nearly 24 hours a day, six days a week, for $50 a day. He slept on a cardboard box on the floor of the common area of the care facility where he worked. When he reported patient abuse by other caregivers, his employer threatened to withdraw his green card application. In the end, there was no green card, making Miguel subject to deportation.
Stories like Miguel's reveal some of the most inhumane consequences of our broken immigration system. And as thousands of immigrant workers take to the streets this May Day to press for comprehensive immigration reform that will give them the right to work for an end to abusive working conditions, the Senate's comprehensive immigration reform bill released on April 17 does little to respond to workers' calls for fair treatment. In fact, the Senate bill significantly worsens conditions for some immigrant workers by repeating the mistakes of 1986.
In 1986, an immigration enforcement mechanism called employer sanctions was introduced by Congress in an attempt at comprehensive immigration reform. Employer sanctions make it illegal for an employer to hire a worker without lawful immigration status and make it illegal for such a worker to hold a job. As is being repeated today, proponents of employer sanctions agreed to a legalization program for the millions living in the U.S. without lawful status in exchange for employer sanctions.
Since its implementation, however, instead of punishing employers, employer sanctions have become a retaliatory tool for unlawful employers like Miguel's. Under the threat of deportation or criminal penalties, workers are afraid to protest low wages and bad conditions, resulting in a race to the bottom that hurts all workers. The system has also cost billions of dollars in lost federal, state and local tax and insurance revenues.
The Senate's current comprehensive immigration reform bill contains employer sanctions 2.0, or e-verify. E-verify is an electronic database maintained by the Department of Homeland Security that verifies work eligibility for all U.S. employees and will be mandatory for all employers. It will impose billions of dollars on small businesses (Bloomberg has estimated $2.6 billion a year) and is riddled with outdated and inaccurate data, particularly with regard to naturalized citizens and lawful immigrants whose immigration status has repeatedly changed. Despite its purported purpose, e-verify, like employer sanctions, is not an immigration enforcement system -- it is an anti-worker tool that will continue to be used by unlawful employers to retaliate against workers, suppress wages, and pit workers against one another.
As Congress wrestles with comprehensive immigration reform, we are at a crossroads. We know that potentially millions will be left out of the proposed path to citizenship in the Senate plan, given the 2011 cut-off date, the lengthy wait period for citizenship, the onerous language and employment requirements, the bars for even minor convictions and the hefty fines and application fees. Moreover, family members from abroad will continue to skip the decades-long visa backlogs to reunite with family in the U.S., even if it means being undocumented. Undocumented workers will continue to exist even after comprehensive immigration reform and employers will continue to seek them out for cheap labor. Employer sanctions have already made life unbearable for millions of undocumented workers like Miguel and e-verify would result in more of the same. Do we want to reinforce failed and inhumane policies such as e-verify? Or should we repeal employer sanctions and strive for solutions that do not criminalize people for working to provide for their family?
--------------------------
*Name has been changed to maintain confidentiality.