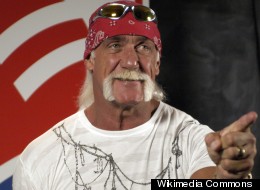 The popularity of the mustache has waxed (ahem) and waned over the last 100 years. The 'stache is definitely back in 2012, though it is not quite as widespread a follicular expression as in Victorian times. And it has taken a while to re-emerge as the PO-MO-MO (aka post-modern mustache)-a masculine, playful yet ambiguous form of male social performance.
Impediments to growth over time have included multiple negative historical associations and projections. In One Thousand Mustaches: A Cultural History of the Mo, I refer to these as "The Three F's." Particularly in North America, the man with lip lettuce was seen to be a Fop, Foreigner, or Fiend. We can add two more F's-for Fascist (war-mongerer) and "F-kster" (aka the libidinous porn-star, gay clone or wife-swapping swinger of the seventies). The average guy did not want to run the risk of having his face "mis-read" as any of the above, so he erred on the side of either clean-shavenness or full- beardedness.
Thanks to the goatee craze of the 90's (and the endless stubble, soul-patch, sideburn and mountain-man beard experiments that soon followed), and to charitable movements like MOVEMBER, it was only a matter of time before the final furry frontier would again be celebrated. That time is now!
So many mustache styles are iconic, transcending historical layers of negativity as they invoke nostalgia, whimsy, and unparalleled creativity and masculine elegance.

Here are eight classics:
Think of Magnum PI in his Hawaiian print shirts as he solved crimes when not playing sports on the beach. This was a respectable yet sexy 70's stache, in the midst of all those other hypersexualized mouthbrows.

Named after the debonair actor, whose facial hair was his trademark in Hollywood. His MO in Gone With The Wind embodied virility, independence and seductive charm.

Rumor has it that Salvador D used his whiskers as a paintbrush in his impoverished student days. In photos, his 'stache spreads out like a tightrope across a cheeky, often mad-looking countenance.

This beloved style is avucnular and completely unthreatening, but on Albert Einstein it also signified genius!

Don't be surprised if you think macho biker or wrestler when you see this style ( a perfect example of how we interpret facial hair based on past experiences or cultural associations). Hulk Hogan rocked this style.

Can I borrow your stache-wax? This style is playful and always a conversation starter. Baseball legend Roland "Rollie" Fingers is who most people think of first when they see this growth (followed by any number of Barbershop Quartet singers and circus strong-men.)

This style is seldom worn nowadays as it signifies either a bumbling Chaplin-esque clown or the Fuhrer's fury. Powerful visual extremes, neither of which will exactly woo a potential mate or get you a promotion at work

Definitely 20s Hollywood chic, later adopted with no small measure of irony by Little Richard and John Waters (who admits that he emulated the androgynous rock-star).
Follow Allan Peterkin on Twitter: www.twitter.com/beardedgentbook