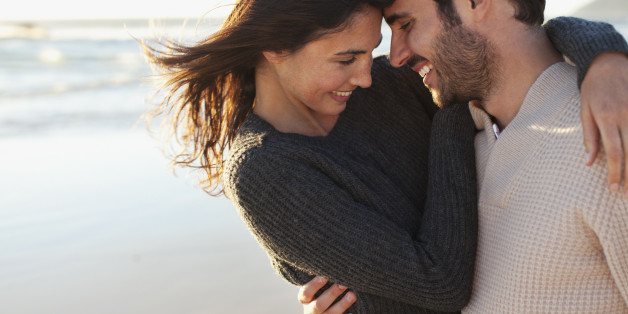 Love is in the air, floating around in the form of cartoon cupids and crepe-paper hearts. Whether in a new relationship or seeking something special for your established relationship, Valentine's Day is a perfect opportunity to express love and gratitude.
This time of the year clients ask me questions about what they should give as a Valentine's Day gift. My philosophy is simple: the gift should be appropriate for the relationship.
Many people have difficulty selecting Valentine's Day gifts. For those of you that have been procrastinating getting Valentine's Day gifts for your special someone, here's a quick Valentine's Day gift giving guide.
Just Dating
For those of you with a new heartthrob and have been dating for less than a few weeks, show affection for the lady in your life with a Hawaiian lei or small arrangement of flowers. Stay away from red roses for now. For the man in your life, a thoughtful card (handmade are the best), a bag of chocolate kisses, or a picture of the 2 of you in a frame all make great gifts.
Even if you are crazy for that new special someone and can already see yourself marrying them one day, restrain yourself this Valentine's Day. There will be plenty of other V-Days down the road. Doing too much can overwhelm your date. On the other hand, you don't want to show up empty handed.
Newish Relationships
If you've been in a committed relationship for two to six months, up your game slightly with a small, personal gift. If your mate is interested in gardening, for instance, consider a small, flowering houseplant or bonsai. A couples' massage is also a great way to show your appreciation while spending time together. In early relationships, showing an interest in your partners hobbies and spending time together is much more important than overspending or making the perfect reservation. Skip the expense at this point and stay in with a home cooked meal. You'll both enjoy Valentine's more.
Established Relationships
For the married and long-term dating, celebrate Valentine's with a romantic evening together. Make time (even if busy schedules require moving the day) to spend together. Give gifts according to your household budget but with an eye for the personal. Show your spouse that you see who they are by gifting them with something they will enjoy. When looking for a gift, ask yourself, "Will this make him/her smile?" If the answer is yes, then you are on the right track.
Single
Spoil yourself if you are single. Rather than moping, like a character in a sad movie, take this opportunity to pamper yourself . Get a massage, cook yourself a great meal or get your favorite meal delivered. Buy yourself a plant or some fabulous flowers. Soak in a tub of epsom salt and essential oils or drink your favorite wine while watching a favorite movie.
Below are a few gift ideas that will make any mate swoon:
Valentine's Gifts for Him
1. What I Love About You By Me ($) This little book contains fill-in-the-blank lines describing some aspect of your affection for your Valentine.
2. The Grand Collection ($$) - This set of award winning artisanal candies will show your guy just how sweet you think he really is.
3. Outdoor Grill ($$$-$$$$) - Fire up his heart (and his appetite) with the ultimate cooking experience, the Big Green Egg. You'll enjoy meals together for years to come.
Valentine's Gifts for Her
1. Hawaiian Lei ($) A lei is a common symbol of love, friendship, celebration, honor, or greeting. In other words, it is a symbol of Aloha.
2. Mabel Chong BlueTopaz Disc Charm Earrings ($$) Keep her heart warm with the luxurious wrap.
3. Cashmere Travel Wrap ($$$) Keep her heart warm with the luxurious wrap.
Valentine's Gifts for You
1. Handbook for the Heart ($) Inspiration and advice about love.
2. Apple Blossom Bonsai ($$) Add a little life to your home with a flowering plant. Bonsai's make great companions for reflection and focus.
3. The Present ($$$) Ground yourself in the moment with this amazing art piece.