This is Day 4 in my 8 Days of Thankgivvukah -- what I am grateful and ungrateful for in picture quotes.
Day 4: The French Manicure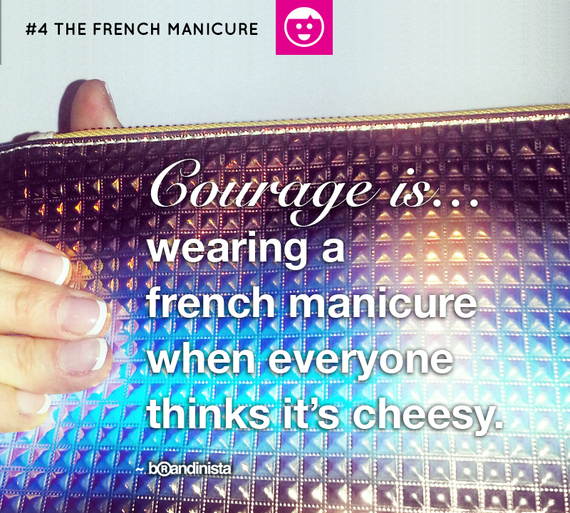 Amidst the "in" or "out" fashion debate amongst fashion editors everywhere about the French Manicure, both Chanel and I announce that the French Manicure -- like the trench coat or stiletto -- is a timeless fashion statement.
Stay tuned for Day 5.
Hint: A politician whose last name rhymes with stove or trove.
SUBSCRIBE AND FOLLOW
Get top stories and blog posts emailed to me each day. Newsletters may offer personalized content or advertisements.
Learn more