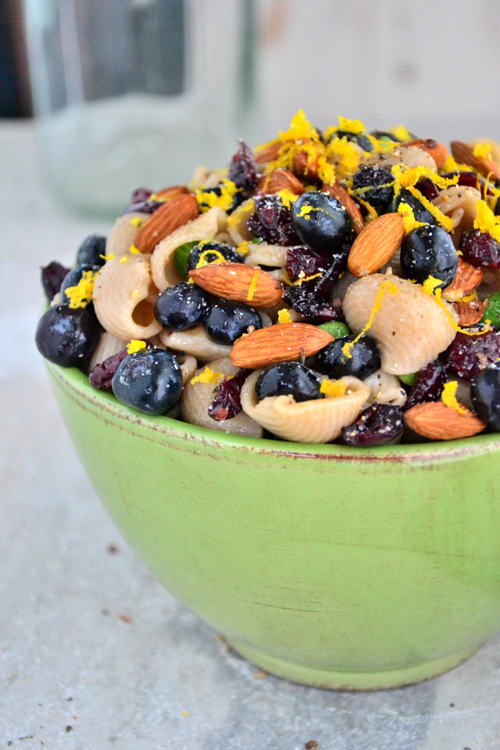 It's hard to believe Labor Day is right around the corner! I've been looking for a healthy gluten-free pasta salad to serve at my family BBQ this Labor Day and I've created this tasty dish that is sure to please the kids and adults, too.
Believe me, no one will know it's gluten-free. They'll be coming around asking for seconds!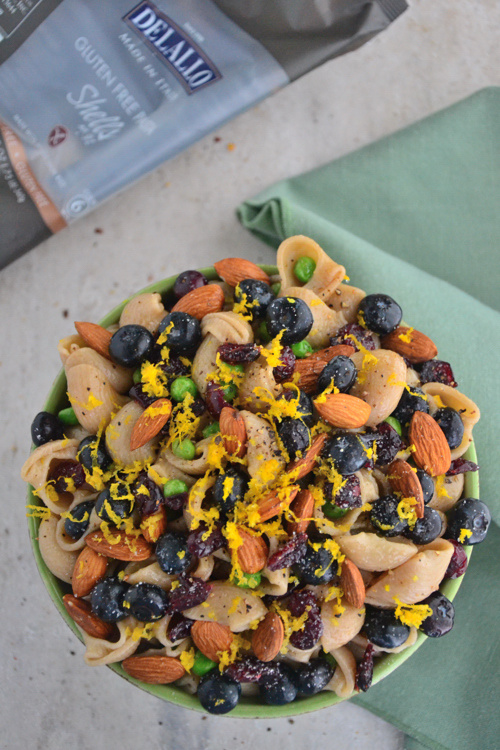 Gluten-Free Sweet Pea Pasta Salad
Serves 6
Ingredients
• 12 oz. DeLallo gluten-free pasta shells
• 1 cup frozen peas, defrosted
• 1/4 tsp. sea salt
• 1/4 tsp. freshly ground pepper
• 2 tbsp. dried cranberries
• 1 pint fresh blueberries
• 1/4 cup whole almonds
• 2 tbsp. extra-virgin olive oil
• 2 tbsp. balsamic vinegar
• 1 tsp. apple cider vinegar
Directions
1. In a large pot of boiling water, cook DeLallo pasta according to package. Remove from heat; add peas and let sit for 30 seconds. Drain pasta and peas; rinse under cool water.
2. Transfer pasta and peas to a large bowl; add remaining ingredients; gently mix to combine.
3. Refrigerate until ready to serve.