Essayist Kara Silverman from She's Out There! The Next Generation of Presidential Candidates. (LifeTime Media; B&N.com, Amazon.com, indiebooks.com)
As I turn 26 today, it is a very different world than when I wrote my essay. President Obama is holding the reigns to the country, Senator Clinton is now Secretary of State Clinton, newspapers are dying as more and more people turn to the Internet, and the world economy has nearly completely collapsed. However, some things are still exactly the same -- millions of people still go hungry every day or don't have adequate healthcare, there are not enough jobs for those without work even though entrepreneurship and innovation are our backbone, and millions still have no home to call their own.

Looking inward, I see that while I, too, have changed in many ways, in other ways I have not. I am still idealistic, unaccepting of the hypocrisy, dramatic flair, and empty promises of so many of our leaders and politicians. I am still committed to making this country better -- though I am smarter and more aware of all the energy, effort, and determination it will take. But I am also not as easily surprised by human behavior or as likely to take up every single cause.

In the two years since this book was conceived it is clear that we, as a country, have grown up, adapted to the ever changing world, and begun to take responsibility for our role in its current state. While we still have a long way to go, I have very high hopes for a future in which we embrace what is new and different in order to begin fixing the same old problems. Ours is a resourceful and strong country; we will make it through.
Kara Silverman is PR & Communications Manager for the Avon Foundation for Women. She is currently running for Hudson County's Democratic Central Committee.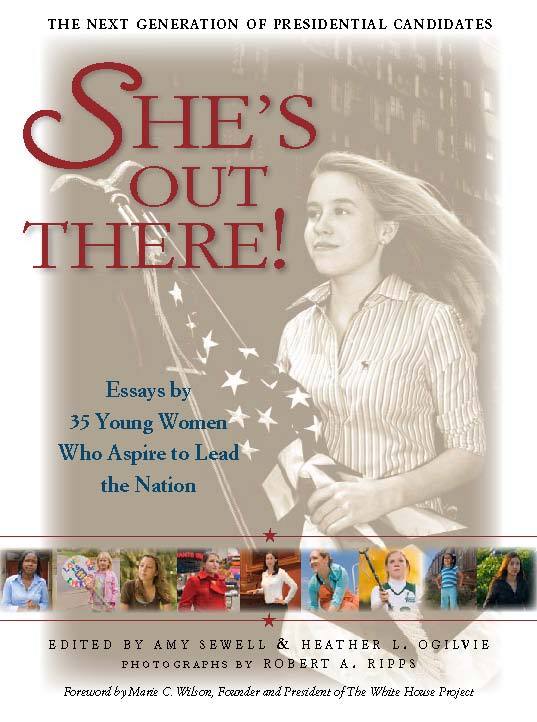 SUBSCRIBE TO & FOLLOW POLITICS
How will Trump's administration impact you? Learn more