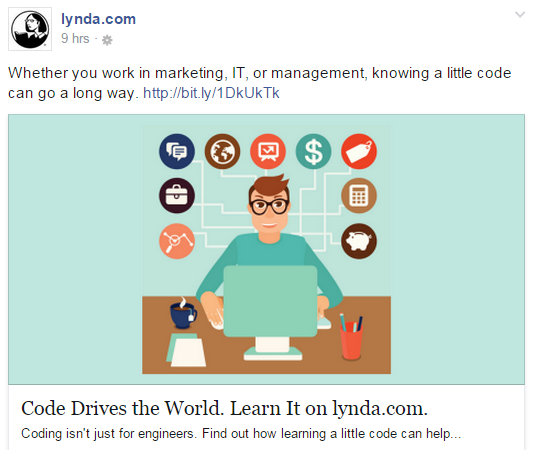 According to the University of Illinois' Online Network group (ION), an online instructor must be able to compensate for lack of physical presence by creating a supportive environment in the virtual classroom where all students feel comfortable participating and especially where students know that their instructor is accessible.
Top online courses tend to provide first-class support so that students never feel lost or alone during the e-learning process .
A study by the Association of American Colleges and Universities (AACU) found students value online technologies that personalized the instructor, allowing the student to see the instructor's image and hear the instructor's voice.
The most effective computer programming courses provide access to short cuts, explanations, and context from an instructor, according to WiseGeek.
Group-based project work, where teams are provided with separate collaboration portals, forces students to interact with one another and talk about our projects.
The degree of learning in online courses that include substantial testing and retesting, as well as writing and reading, is far greater than the traditional lecture with midterm and final exams.
ION also concludes, that traditional classroom lectures have no place in a successful online program. "Education of the highest quality can and will occur in an online program provided that the curriculum has been developed or converted to meet the needs of the online medium."
The "anyone can do it and love it" mantra is very much an imperative for this company. In fact, the platform offers a set of modules for journalists. Code Avengers provides 30 hours of interactive tutorials for HTML and CSS in an interactive module with a superhero theme. The program starts from the absolute basics and works from there, providing a real-time onscreen visualizer so you always know how your code looks online. It also builds from each previous lesson, so there's no code wasted.
Khan Academy
Whether you have a burning desire to test your trigonometry skills or a penchant for increasing your knowledge of Paleolithic art, Khan Academy is your home base. Launched with the mission "to provide a free, world-class education for anyone, anywhere," Khan Academy is backed by the Bill & Melinda Gates Foundation, Fundación Carlos Slim, Comcast and Bank of America.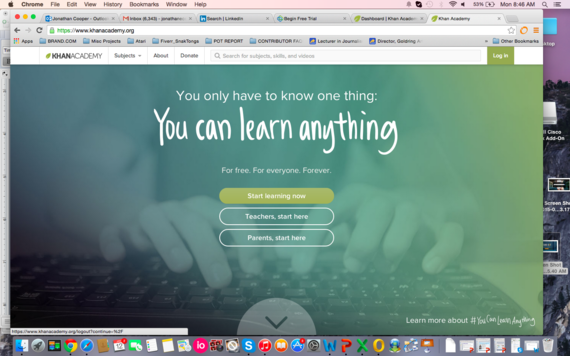 With more than 3,000 videos, Khan Academy is not focused on degrees but rather on knowledge. Founder Sal Khan's model of learning is akin to Nike's "Just Do It" campaign concept: need another line in here about how the two compare. "The transcript coming out of engineering school should essentially be what you've created," Khan said in December at Navigate, The Atlantic's tech conference.
The Khan Academy also offers enlightening videos of conversations between Khan and Elon Musk of Tesla Motors and Space X, and Reid Hoffman of LinkedIn fame.
TeamTreeHouse.com
Online training provider TeamTreeHouse is partnering up with civic and global organizations to market its services. Last yeart, the company partnered with the Clinton Global Initiative America 2014 (CGI America), to launch a national Code-to-Work initiative to train 150,000 U.S. workers for rewarding, in-demand coding careers by the year 2018.
And to close the technical skills gap of Oregon residents, and prepare them with coding skills, Treehouse teamed up with Worksystems, the workforce investment board for the City of Portland, Multnomah and Washington Counties, to build the region's future technology workforce through Code Oregon.
The Mayor of Portland @MayorPDX came to the @treehouse office to talk about @CodeOregon. Exciting! pic.twitter.com/zYZEXJKpGG

— Ryan Carson (@ryancarson) October 31, 2014
FOLLOW HUFFPOST