Later this month, I will be hitting the Walt Disney World Resort in Orlando, Florida for the RWA (Romance Writers of America) Annual Conference. There will be 100 writing workshops, 500 authors signing books, and literary agents and editors galore at the conference taking place July 28-31.
That all sounds like fun, but what I'm really looking forward to seeing what the creative geniuses behind the Pirates of the Caribbean and Space Mountain have in store for vacationers this summer.
So, without further ado, here are the top 5 attractions that I'm most looking forward to seeing at Disney World:
1. Shutter Island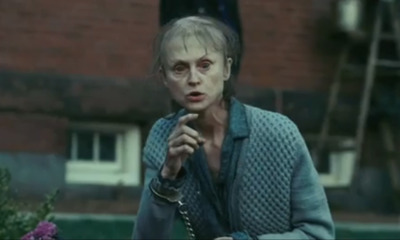 Wrap me in a straitjacket and call me Crazy! If this is anything like the Leonardo DiCaprio movie, this new themepark attraction will be a real killer.
2. The Last Airbender Adventure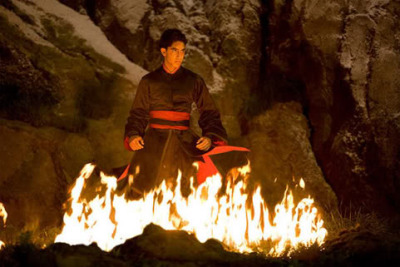 The hottest new attraction at Disney World has got to be the new Last Airbender ride. Witness M. Night Shyamalan's career go up in flames!
3. Twilight Mountain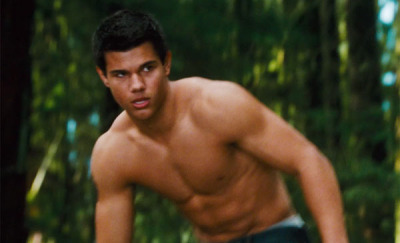 You'll be the one howling after you have a chance to "ride the abs." WARNING! For your safety, you should be in good health and free from high blood pressure, heart trouble, or other conditions that could be aggravated by this adventure.
4. The Hari Puttar Experience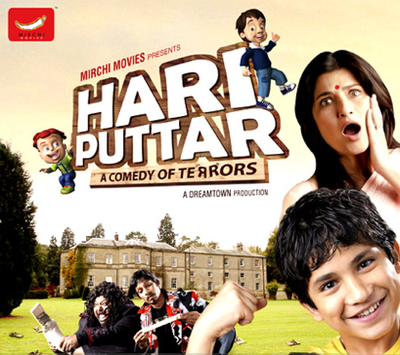 Universal Orlando may have the new Harry Potter Wizarding World, but Disney World has the Hari Puttar Experience, based on the Bollywood movie, Hari Puttar: A Comedy of Terrors. I love Indian food, so there should at least be some good eats here. Muggle Masala Tea? Quidditch Curry?
5. Ellora's Cave
This is a no-brainer. With so many romance writers on-site, it makes sense that Disney would partner with a romance novel publisher for a ride like no other. Venture deep into the depths of this new themed attraction, brought to you by erotica publisher Ellora's Cave. Who wants to meet the "cavemen" that adorn their book covers?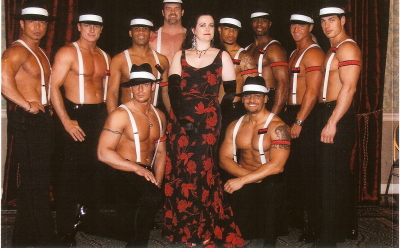 What are you looking forward to at Disney World (or Disneyland or wherever your travels may take you) this summer)?
[Ellora's Cave Photo Credit: Tracy Cooper-Posey.]