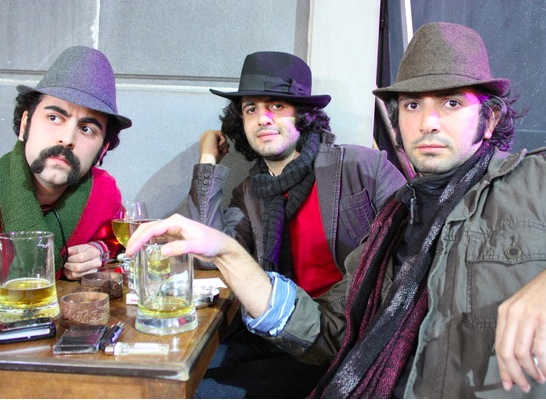 While the Middle-East is rocked with unprecedented unrest, Los Angeles seems to have welcomed goodwill ambassadors from Iran -- well, that is, in the form of an alternative-classical Persian-jazz band by the name of Dang Show.
"The peace and liberty that we all want around the world doesn't take place in politics, nor in anger and distrust, but in real connections with people," says Samad Taleghani, the manager of the touring Dang Show. And true to their intentions, the band of three and their manager have set their sights on doing just that -- bridging connections.
Just the hyphenations used in describing Dang Show's genre is enough for you to know of their multifaceted approach to music. In a country where their greatest heroes were celebrated poets like Hafiz and Rumi, it is hard to imagine that a daring group would set such deeply emotional and structurally complicated stanzas to music -- much the less to their own brand of jazz music. The eclectic music style has garnered praise from many well-known figures in Iranian music, theatre and cinema.
The band borrows its name from a well-known Rumi poem:
O, Soul!
Be a drunkard here
O, Mind!
Be Dang* here
*Dang implies a sweet delectable madness
Indeed, Rumi's blend of spirituality is a man's quest to transcend the limits of his/her mind, and unite with the infinite. "These are the messages we'd like to share. We wanted to revisit our country's faded history, our myths, our father's lullabies, and the stories that were passed down to us," Samad says with great enthusiasm in his voice. But the band, which is comprised of two brothers, (Taha, who plays the saxophone, and Shaya, who plays piano) Omid, the vocalist and percussionist, and Samad, were well aware that their generation was yearning to hear this nostalgic type of storytelling with modern music.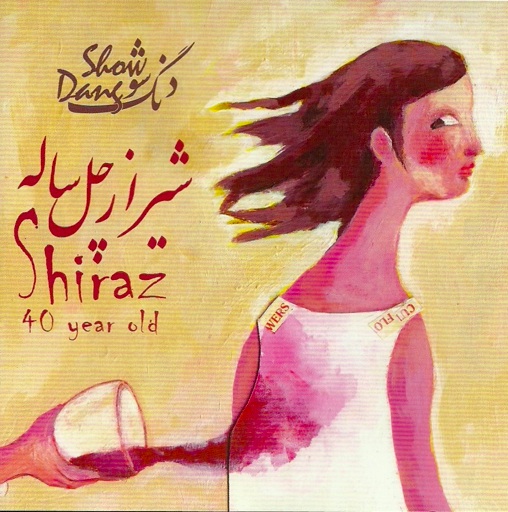 Shiraz 40 Year Old by Dang Show, published by Bamahang Productions 2010
It wasn't easy to get their visas to come to the States, but so far their travel has been well worth it. In Portland, they played to sold-out audiences at the Jazz Festival; their performance in Seattle was a hit. Here in Los Angeles, Shari Rezai and Roxana Rastegar produced and promoted their successful concert at the Herbert Zipper Hall on Sunday March 27th. (Ali Derakhshan is producing and promoting their upcoming San Diego concert as well.)
While performing at Zipper Hall, the musicians paused briefly in between songs to chat it up for a bit. They leaned over and talked to the audience as if addressing a group of friends at an intimate gathering. Clearly they were flattered and showed it when audiences cheered or snapped their fingers rhythmically to the sound of the music. If they were to have a wish list, they said they would want to collaborate with Western artists, score for soundtracks, and break out to larger audiences worldwide.
"The youth from different countries want to open channels to freer thinking. Sharing art is a movement toward that -- toward figuring out how each one of us want to contribute in a positive way toward participation and dialogue," Samad said.
Reflecting on the chaotic state of affairs in the Middle East and Rumi's iterations, perhaps what the world needs the most is to foster the right kind of madness!
Here's a song by Dang Show:
SUBSCRIBE TO & FOLLOW THE MORNING EMAIL
The Morning Email helps you start your workday with everything you need to know: breaking news, entertainment and a dash of fun. Learn more