THE BLOG
Customize Your Gift Guide: Hard to Shop for Givers' Delight
In this 2.0 world, it's not enough to just give the gift, but to custom create it online to exact specifications and sizing.
Here's a compendium of you-design-it, they-create-it for the hard to please giftee on your shopping list.
Foot Furnishings
Shoes make the ultimate personal style statement, but cookie cutter varieties may not offer the coveted color, heel size and design aesthetic. At Eidia Lush you begin with five design starters, choose from their ever-changing roster of whimsical, floral, solid and mod fabrics and then top with lace trims, bows, feathers, chains, jewels and studs. Designs start at $150.
Similarly, at Shoes Of Prey women can also customize heel height and can choose from more leather, fish skin, silk, suede, and hair uppers. Prices start at $180.
For the men in your life, check out NikeID. They can customize their Nike kicks with an assortment of colors and fabrics (suede, leather, mesh). Jonesing for a royal blue shoe with orange accents? $112 does seems like a small price to pay.
Custom Carryall
At Laudi Vidni there are eight handbag styles to choose from starting from $85 (for the Poco Wristlet) to $495 (for the Cambiare Vertical Shopper). There are 40 different leathers to choose from, including a variety of premium leathers which can add to the final price of the handbag. The interior lining is also up for customization, as is hardware. Last step: you can virtually try on your bag on a model of your height!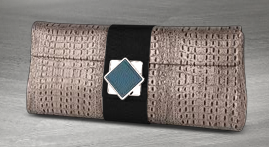 Mel Boteri, though not offering color block and interior customization, does include more handbag styles for the fashionista who needs options! Prices are steep -- a small clutch retails for $465.
Bounty of Baubles
GemKitty's custom necklace and earring platform allows jewel-fanatics to customize sparkly baubles with over seventy gemstones with an easy click of the mouse! Digitally design your own natural gemstone jewelry from handpicked components and precious metals, and their jewelry experts will custom craft it to your specification. Earrings start at $38, necklaces at $52.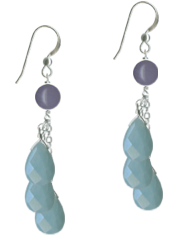 Specifically Styled Specs
Forget LensCrafters, online platform DesignYourOwnEyewear allows you to play eyeglass and sunglass designer. You upload a photo of yourself to create the ideal frame and complete the look with custom lens openings, bridges, horns, and a variety of solid and tortoiseshell colors. This platform allows you not only to experiment, but to actually tinker with sizes and shapes. Once you love it, you can commission Indivijual Custom Eyewear to create the frame for you. They send you a Fit Kit with a questionnaire, tape measure and nose mold kit to get the perfect fit. No more glasses riding down your nose! Frames run $595.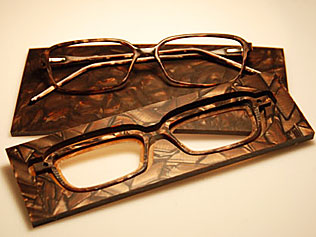 Watches Your Way
Want to keep your family, pup or favorite memory on your wrist? ewatchfactory takes your favorite photo to create a custom PhotoWatch that'll bring a flick to your wrist. Choose from an initial watch template but further customize strap leather, time hands and hour marks! You can even engrave the back to give as a gift. Prices start at $24.99.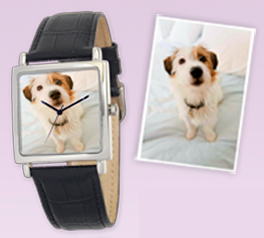 Shape up Your Unmentionables
Though the assortment at Victoria's Secret is enough to leave us dizzy, evlove Intimates's design studio offers customization of bralets, boyshorts, thongs and more. You pick the fabric, trims and appliques and for $62 you can sport a made-it-myself panty that's shipped directly to your door.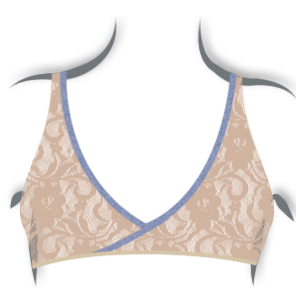 Fashioned Fashions
CocoMyles creates evening, prom and bridesmaid dresses that you design. Choose from a sweetheart neckline and a full skirt or a scoop neck top with bubble bottom, then specify dress beading, fabric and color. Looking for some genius? Check out their celeb-inspired collection with designs that have fluttered on the red carpet. Dresses start at $130.
No fancy occasion on the horizon? StyleShake customizes skirts, shirts, boleros and shrugs in silk, poly-silk, cotton and silk-metallic fabrics in solid shades and fun fashion-forward poppies and electric blues. All skirts come fully lined at no additional cost and start at around $70.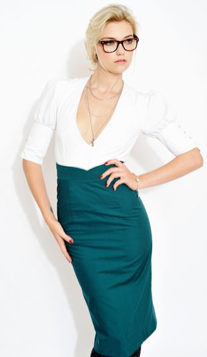 Doctor Your Own Denim
Ever find the perfect pair of jeans -- the rise fits brilliantly, but you're looking for a flare, not skinny fit? With indiDenim you pick from slim, relaxed, trouser and plus fits, a variety of leg styles, choose your fabric wash, rise and pick from a zipper or button closure. Love the cuffed look? You can also decide on a hem style, coin pocket and back pocket embellishment. This comprehensive process will have you looking at what goes into fashioning denim forever.