For the first portion of my conversation with Pose's Director of Marketing and Communication Alisa Gould-Simon, we discussed the innovative iPhone app exclusively. However, Alisa is a true trendsetter with some serious style knowledge, so there was no way I was going to miss an opportunity to talk to her about the latest season. She clued me in on some of the must-have looks we'll be seeing around, as well as some good advice when it comes to dressing for a date.
We're kicking into spring and summer -- what do you think are some of the biggest fashion trends we can expect to see?
Although they've been a staple for a few seasons now, maxi skirts seem to be alive and well (I'm loving versions with thigh-high slits or a sheer maxi over an opaque mini to freshen up the style). I'm noticing a lot of exposed backs on spring dresses; pants are transitioning into spring/summer and getting extremely loose and flowing (kudos to anyone who can pull off this modern take on culottes). I'm seeing lots of bold nail colors and plenty of mixing and matching of prints. Generally, the palette for spring and summer is bright and cheerful, and fabrics are loose-fitting and flowing.
For anyone who wants to step up their look this season, what are some must-haves?
Again, color. Add a splash of neon with a bold handbag, or throw on a fun statement necklace or a few cuffs. Adding a sheer layer on top or a colorful lightweight scarf can help make a summer outfit more dynamic.
What trend are you really sick of right now?
Crop-tops. They were fun for a season but seeing them sprouting up again this spring just feels like deja-vu.
What trend do you wish would come back in style?
Strong tailoring and suits for women. I'm sure we've got another season or two but all of 2011's loose-fitting silhouettes will lead there eventually. Also: drama. Ever since Alexander McQueen's passing it feels as though there has been void in fashion with regard to his particular flair for eloquent theatrics.
Okay, let's get down and dirty for the girls who need fashion advice (aka me) -- what's a good generic first date outfit?
I'm always a fan of less is more when it comes to dates. Pick one body part to accentuate: legs, chest, butt, etc., and keep the rest relatively under wraps. A slight heel always makes me feel more confident (platforms or wedges are a great way to add height and not skimp on comfort), and some fun accessories can help make an outfit feel more special. While it sounds cliché but true, it's best to wear whatever makes you feel most comfortable. If you're tugging on ill-fitting tights or trying to walk in uncomfortable shoes, it'll cloud your ability to show off the best version of you.
What is a fashion DON'T for everyone?
My only fashion don't is to avoid wearing trends for trend's sake. Not everyone is meant to wear this season's top trends. Pick those that fit your taste and dress for yourself.
What are the staple pieces every girl MUST have in her wardrobe?
As for staples, great booties with a heel (I just got a fantastic pair from Rag & Bone) are a perfect transitional shoe for spring and fall. A great button-up never fails and a smart blazer will work wonders whether layered over a dress or denim. Bold accessories (be them jewelry, handbags, hats or scarves) are a good investment as they aren't dependent on season. Skirts and dresses of varying lengths are a safe bet, as every hemline comes back into style if you just wait a season or two. And a well-fitting cropped pant is a must in my mind.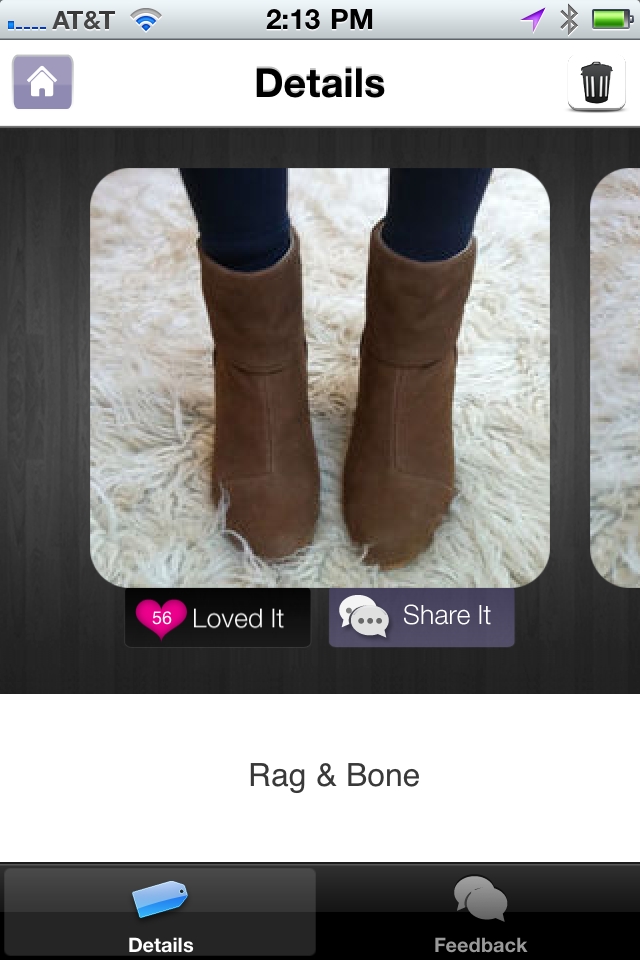 Best street style: New York vs. LA?
LA definitely wins for color and laid-back factor (think the aforementioned maxi, flats and oversized sunglasses). New York wins for its leather jackets, layering, high-high-heels and ability to forever make black look fresh.
Is there a city, subculture or place with a group of people who are really doing innovative stuff with fashion that we should all be paying attention to? Like a newer version of hipster culture?
I hate to sound jaded but due to the globalization of fashion, the insatiable, international obsession with street style and ubiquitousness of trends encourages me to say no. Most trends catch on like wildfire -- because of the proliferation of technology -- and then die out just as quickly. I think the most innovative people to be paying attention to are those young designers who are disrupting fashion's seasonal model and poor production and manufacturing practices.
Who in the fashion world -- celebrities, models, scenesters, etc -- is killing it with fashion right now?
I'm continually impressed with Alexander Wang's ever-evolving empire. He is one smart cookie. Tommy Ton has changed the way that we view fashion (quite literally as the photographer has helped define fashion photography's new street style-infused aesthetic). I love that Tom Ford is back in action and am eager to see how his namesake collections evolve. I'm also excited to see what the future holds for Carine Roitfeld (formerly of Vogue Paris) and Olivier Theyskens (formerly of Nina Ricci and Rochas) as their respective vision is unmatched. Anna Dello Russo also deserves a nod because she is the literal embodiment of being fabulous.
Who's your style icon?
The love child of Anna Karina and Patti Smith.
If you want to hear more from Alisa, you can follow her on Twitter under @alisagouldsimon -- and look for Pose in the iTunes App Store, soon to be made available to Android users as well.

SUBSCRIBE TO & FOLLOW LIFESTYLE
HuffPost Lifestyle is a daily newsletter that will make you happier and healthier — one email at a time. Learn more