Jaime Hernandez and his brothers began publishing the alternative comic Love and Rockets in the 1980s out of Oxnard. That's where they grew up.
The comic glossed punk rock, wrestling, sci-fi, Chicano culture and fairly traditional family values. Much of it took place in a town called Hoppers, which seems a lot like Oxnard.
Love and Rockets was alternative without being impenetrable. It helped lead the then-nascent alt-comic revival.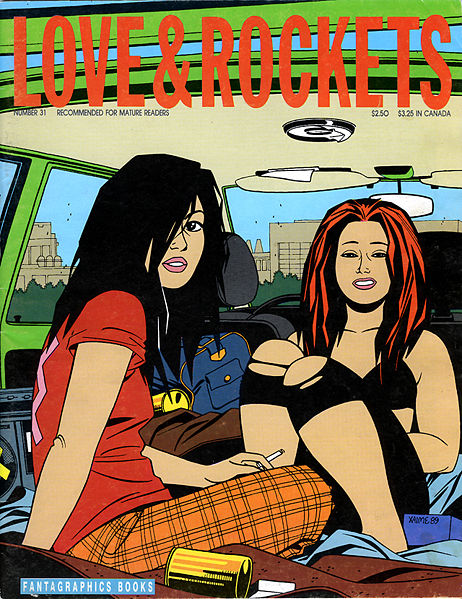 In 1996, Jaime and brother Gilbert stopped drawing the series, after its fiftieth issue. But Jaime kept his storyline going, consciously aging his female punk rockers locas -- most recently in a series of books.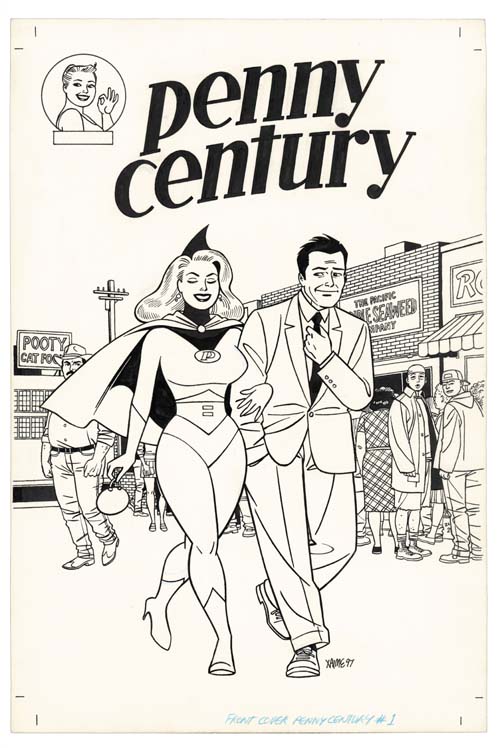 Hernandez has also contributed to The New Yorker and other publications. And he's done a number of album covers, including the one for the 2006 Los Lobos release The Town and the City.
On Tuesday, August 3 at 2:30 pm PT, KCRW Music Librarian Eric J. Lawrence interviews Hernandez for the station's weekly Politics of Culture show. Todd Hignite, author of the new book, The Art of Jaime Hernandez: Secrets of Life and Death, joins them in the pre-recorded interview.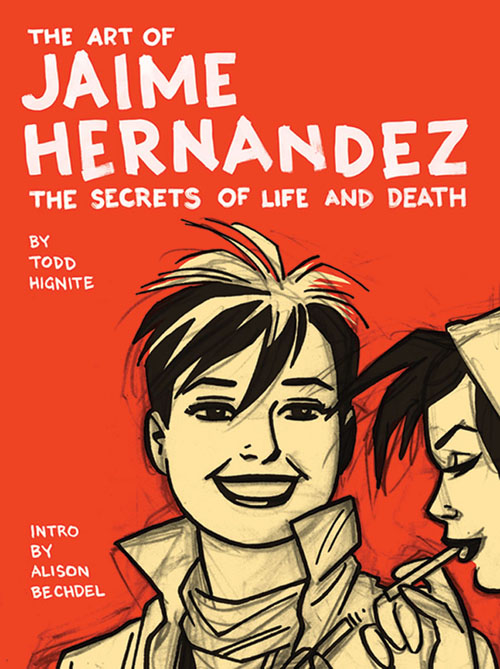 Lawrence says they cover Hernandez's style, the putative LA comic scene, San Diego Comic-Con, and the future of comics -- among other things.
Lawrence adds that as an obsessive and a comic collector, he's right for the job. But Lawrence also confesses he does not yet own every Love and Rockets issue.
*************************************************************************
"THE ART OF JAIME HERNANDEZ: SECRETS OF LIFE AND DEATH"
on KCRW's "THE POLITICS OF CULTURE"
Broadcast airs Tuesday, August 3 at 2:30 pm to 3 pm PT on 89.9 FM.
Live stream on-line at www.kcrw.com. Podcasts on demand at www.kcrw.com/poc.
**************************************************************************
Jaime Hernandez

SUBSCRIBE TO & FOLLOW THE MORNING EMAIL
The Morning Email helps you start your workday with everything you need to know: breaking news, entertainment and a dash of fun. Learn more