Gareth Griffiths has been dismissed from his post as director of the British Empire and Commonwealth Museum following accusations that he sold off items from the museum's collection without authorization. Griffiths disputes the charges and claims that any sales of museum objects took place with the approval of the trustees.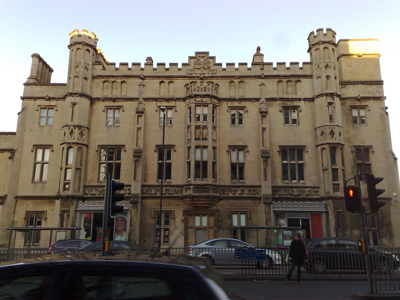 The British Empire and Commonwealth Museum in Bristol / Flickr
Neil Cossons, head of the institution's board of trustees, told Museums Journal that Griffiths "has been dismissed... for abuse of his position as director and the unauthorized disposal of museum objects. We're not in a position to make further comment because of impending police enquiries." The Bristol police confirmed to the Independent that they were investigating "the theft of several items in order to identify the person responsible," but could not comment further at this stage.
According to Museums Journal, attempts were made to sell at least two objects from the museum's collection, though it is not known if these particular objects are at issue in Griffiths' dismissal. One is a 19th-century Maori wooden panel that was consigned to auction last September at the Dunbar Sloane auction house in New Zealand. A bronze casting of an 1860s plaster maquette by pre-Raphaelite sculptor Thomas Woolner is also believed to have gone on the open market. Christchurch Art Gallery expressed an interest in acquiring the piece but later withdrew, and Cossons says that it is currently in the museum's possession.
Gareth Griffiths's attorneys maintained to Museums Journal that "our client has never been interviewed by the police and any objects were disposed of with the knowledge and agreement of the trustees and the receipts fully audited." They added that Griffiths would bring his dismissal before an employment tribunal and that "any suggestion that our client has profited from the disposal of the collection will be vigorously defended."
The trustees are now planning an audit of the collection, which holds over 553,000 items and is currently in storage while the museum moves from its former Bristol location to London. The British Empire and Commonwealth Museum is the only museum devoted to the history of the British empire.
SUBSCRIBE AND FOLLOW
Get top stories and blog posts emailed to me each day. Newsletters may offer personalized content or advertisements.
Learn more