Want a sneak peek of the best funded, most controversial, and most highly anticipated museum opening in recent history? Wal-Mart heiress Alice Walton's mammoth Crystal Bridges Museum of American Art in Arkansas will soon be open for business, and the Washington Post's Philip Kennicott snagged the coveted first look.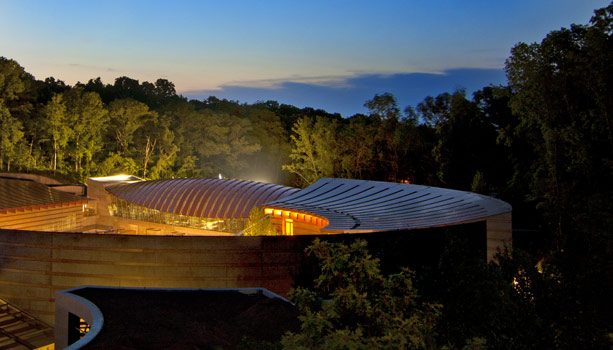 The new Crystal Bridges Museum of American Art sits in the woods of Bentonville, Arkansas. / Courtesy of Crystal Bridges Museum of American Art

The $800 million museum has been subject to sharp skepticism in the art world (though not, it should be noted, in the New Yorker or the New York Times). Many art professionals believe the museum is "too rich, too conservative, and too reflexively American" to be a major player, according to Kennicott. So what's his verdict? Apparently, money may not buy the art world's happiness, but it can buy a pretty impressive museum.
"There's no embarrassment about the immense fortune that made the museum possible, no old-fashioned cultural money-laundering in the manner of Carnegie or Mellon," writes Kennicott of the museum, which will be free for everyone, forever thanks to a $20 million donation from Wal-Mart. "It is a mature, serious, relatively progressive museum launched at a time when increasing numbers of people consider themselves socially tolerant and fiscally conservative."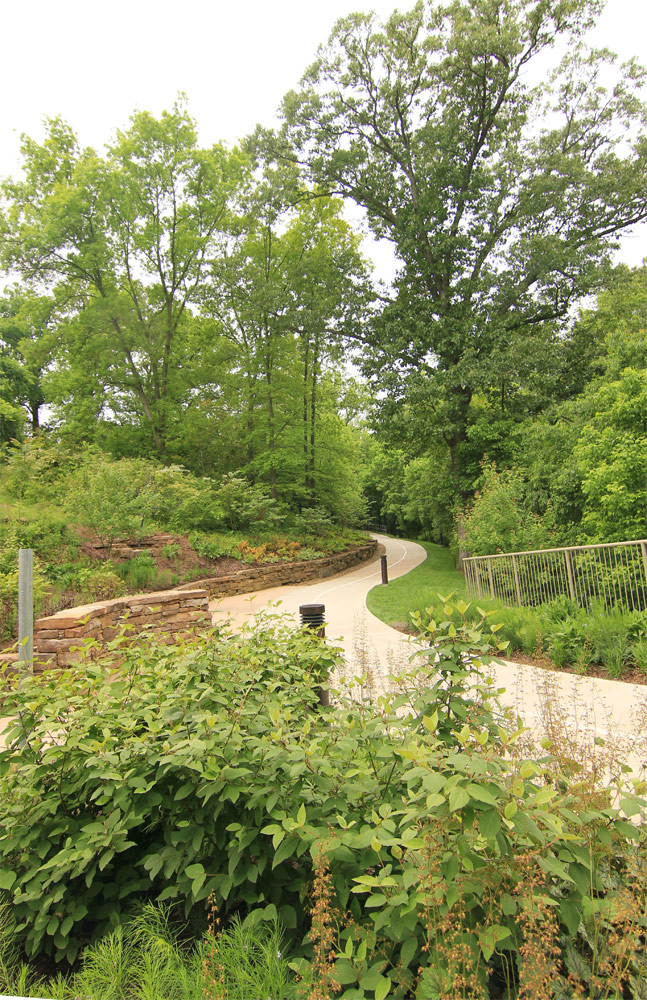 One of several scenic trails on the Crystal Bridges Museum campus / Courtesy of Crystal Bridges Museum of American Art

While construction is still ongoing, the building has taken shape: the sweeping pavilions are arrayed around two large ponds on a hillside. Inside, the first of the two galleries of the collection (and the only one open to Kennicott) features Gilbert Stuart's 1797 portrait of George Washington, which reportedly cost the museum a cool $8 million, as well as Charles Willson Peale's portrait of the founding father.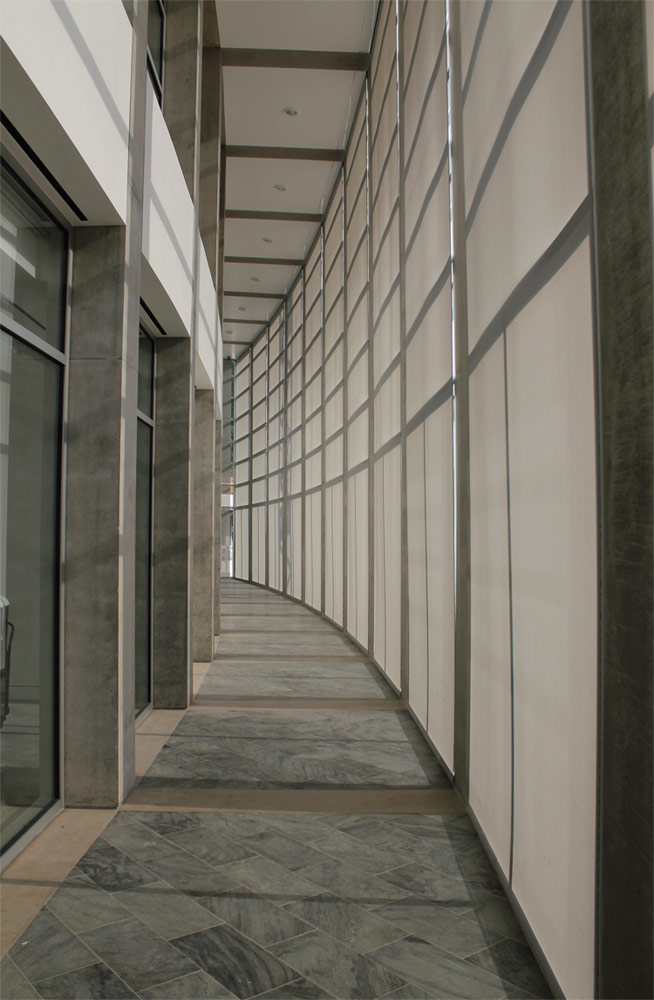 A walkway connecting one pavilion to the next / Courtesy of Crystal Bridges Museum of American Art
According to Kennicott, "These paintings and others, including a series of six Colonial-era portraits of the Levy-Franks family, make the museum's first room feel distinctly canonical, like a miniature National Portrait Gallery. They are conservatively hung, and each one is carefully chosen to allow curators to teach American history alongside art history."
Oddly enough for such a conservative-sounding institution, Crystal Bridges has chosen a vibrant sound suit sculpture by artist Nick Cave as the image for its local billboard. The selection is indicative of Crystal Bridges's dedication to acquiring a strong modern and contemporary collection, according to the museum's director Don Bacigalupi. (Over the last few years, Alice Walton's aggressive collecting of American art has reportedly had such an impact on prices to merit its own term, "the Walton effect.")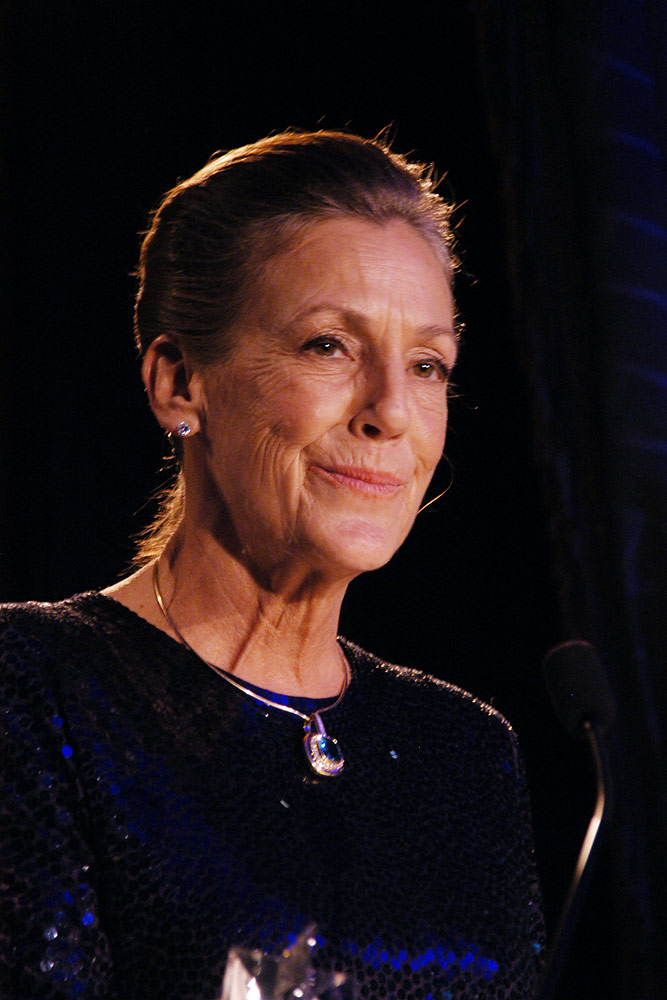 Wal-Mart heiress Alice Walton / © Patrick McMullen

The museum is still hoping to acquire a Pollock and a Whistler, to name a few. "People always say you'll never get a great Pollock," Bacigalupi told the Washington Post. "But we have a long horizon. If it's not me, then my successor will find one."
-Julia Halperin, ARTINFO

More of Today's News from ARTINFO:
How a Canadian Culture Magazine Helped Spark Occupy Wall Street
Symphony for a Cyborg: Bjork on Using Her iPad to Fuse Nature and Technology in "Biophilia"
The Da Vinci of Design: 7 Ways Steve Jobs Changed the Visual Arts Forever (And One Way He Didn't)
Nelson Mandela's Prison Number Becomes a New Premium Clothing Label
"Psyche"! Karen Kilimnik Trades Painting Leonardo DiCaprio for Designing Ballet Sets

Like what you see? Sign up for ARTINFO's daily newsletter to get the latest on the market, emerging artists, auctions, galleries, museums, and more.