What would happen if fine art turned into nail art? As the nail art trend takes over fingertips around the globe - appearing on everyone from Tilda Swinton to Jemima Kirke, and invading galleries and art fairs -- ARTINFO combed the Internet to find examples of the best art-inspired manicures. We saw Salvador Dalí's "The Persistence of Time" stretched out over five fingers, Frida Kahlo's 1940 self-portrait, Kaws's cartoonish characters standing out against bold backgrounds, and more.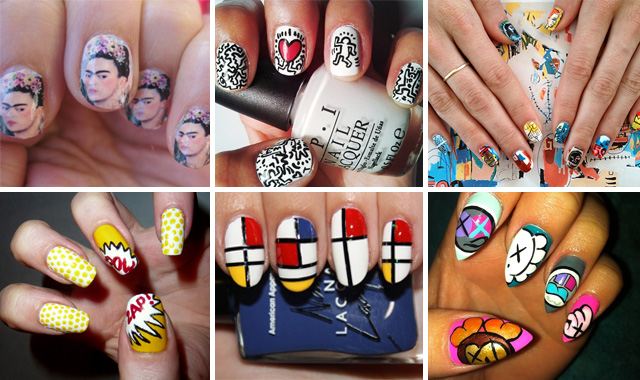 Nail art inspired by Frida Kahlo, Keith Haring, Jean-Michel Basquiat, Roy Lichtenstein, Piet Mondrian, and KAWS
/ Illustration by ARTINFO

Click on the slide show to see 17 works of art-inspired nail art.