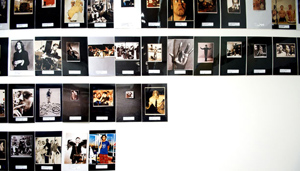 "Summer at Flag"
FLAG Art Foundation (545 West 25th Street)
Opening Thursday, July 8, 6-8 p.m.
flagartfoundation.org
After hosting a Shaq-curated blockbuster, the consistently pleasing FLAG Foundation is presenting a series of small shows in its luxurious two-floor space for the summer. Robert Lazzarini is showing his perceptually skewed sculptures of weaponry (originally Deitch Projects-bound before that dealer left the city), while the hardworking, multitasking Jennifer Dalton shows 432 photographs of artists sliced from the pages of the New Yorker between 1999 and 2001. FLAG was founded by money manager Glenn R. Fuhrman, head of entrepreneur Michael Dell's private investment firm, MSD Capital, which recently purchased the Magnum Photo Archive. A pleasant surprise: a handful of photos from that collection, including some showing Marilyn Monroe and Clark Gable on the set of The Misfits, will also be on display.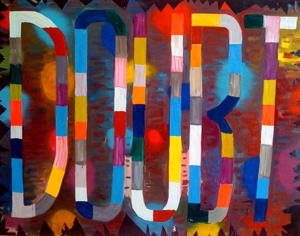 "Lush Life"
Various galleries on the Lower East Side
Opening Thursday, July 8, 6-9 p.m.
lushlifeles.com
Curators Omar Lopez-Chahoud and Franklin Evans have filled nine of the Lower East Side's leading galleries with shows based on chapters in Richard Price's Lush Life crime novel, which is set in the neighborhood early in the last decade, when a local art scene existed only in the memory of those that could recall 1980s New York. (ARTINFO's Andrew M. Goldstein recently interviewed Price about the project.) The sterling cast of artists, whose work was picked to match events and scenes in the thriller, includes impressive names like Rashid Johnson, Gina Magid, Tim Davis, LaToya Ruby Frazier, and Ishmael Randall Weeks, but it almost seems silly to look for highlights in a project this ambitious and biennale-sized.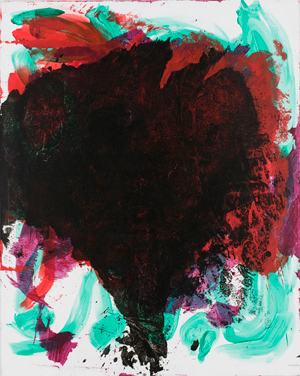 "You Were There"
Rachel Uffner Gallery (47 Orchard Street)
Opening Friday, July 9, 6-8 p.m.
racheluffnergallery.com
This show offers up two works each from six different artists: one work is dated 2005, the other 2010. This conceit promises a synopsis of artists' careers -- like those of the bafflingly pleasurable painter Josh Smith and foam formalist Justin Adian -- and the still-young Lower East Side galleries with which many of these artists were first associated. Joe Bradley's monochrome-painting-as-tangrams pieces have held up nicely for five years. Will they still excite in a 2015 edition of this show? I'm willing to bet that Sara Greenberger Rafferty's watery, bleeding photographs will.
FOLLOW HUFFPOST