Every 12 months, the editors of Art+Auction assemble a list of the individuals who have stood out in the art world over the last year, and publish our results as our Power List. On December 2, we published our Introduction, explaining the thinking that went into this year's list and our process of judging. Today, we offer the third of nine installments to be published on ARTINFO, a list of those who are putting together groundbreaking collections: "Power Collectors."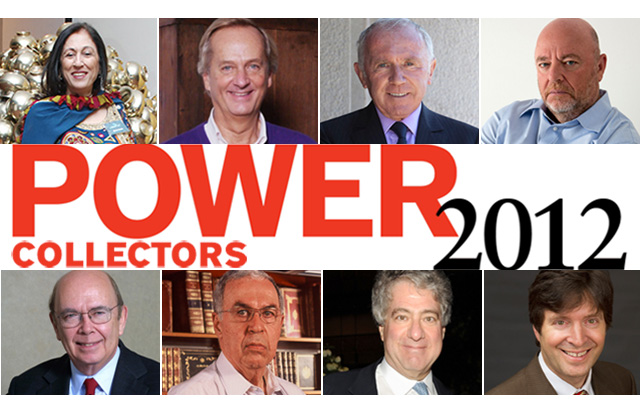 Art+Auction December 2012 / Art+Auction, BLOUIN ARTINFO
To see Part 3 of Art+Auction's Power 2012, click here.
For full coverage of the Power 100, visit the page here.
-BLOUIN ARTINFO, BLOUIN ARTINFO
More of Today's News from BLOUIN ARTINFO:
Art+Auction's Power 2012, Part 1: Auction Power
Art+Auction's Power 2012, Part 2: Power of Tradition
Swing State: Ann Hamilton Plans a Major New York Project From an Ohio Studio
After Struggling for Months, "Chaplin" Announces Final Performance
Miami Cruise Ship Sets Sail With Multi-Million-Dollar Art Collection
Like what you see? Sign up for BLOUIN ARTINFO's daily newsletter to get the latest on the market, emerging artists, auctions, galleries, museums, and more.