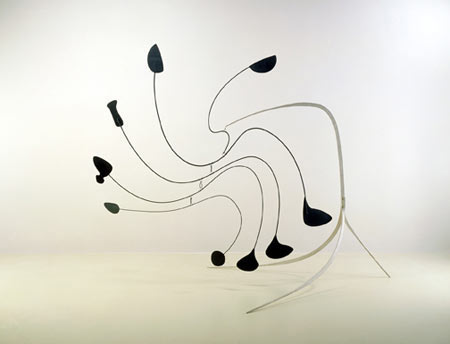 Alexander Calder, "The Spider," 1940, painted sheet metal and rods, at the Nasher Sculpture Center. © 2010 Calder Foundation, New York / Artists Rights Society (ARS), New York. Photo by David Heald.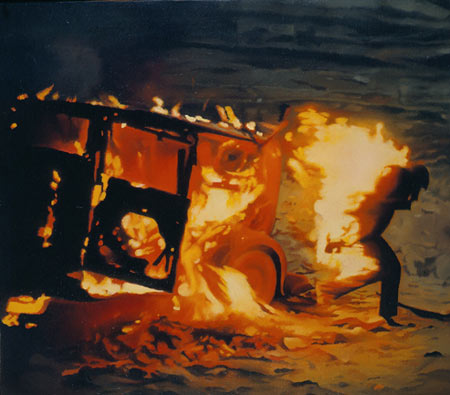 Vija Celmins, "Burning Man," 1966, oil on canvas, 20 x 22 1/2", at The Menil Collection.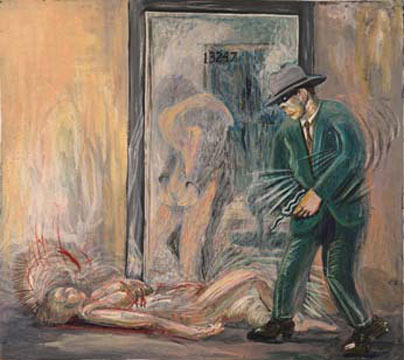 Charles Garabedian, "Assassination," 1966, Flo-Pague on paper, at the Santa Barbara Museum of Art.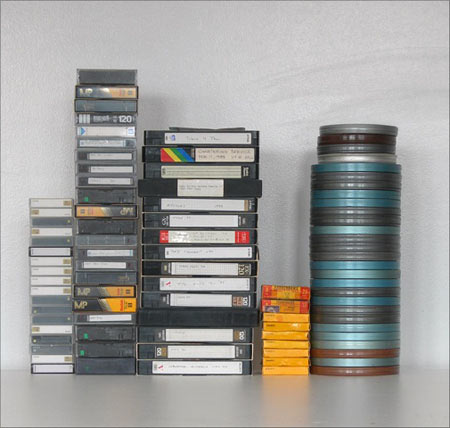 Laura Mackin, "Dean collection," shot from 1946-2006 by a man named Dean, 2008, C-print, 9 1/2 x 10", at Half/Dozen Gallery.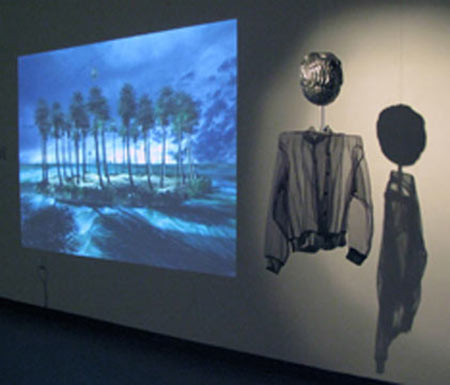 Phyllis Green, "Silver Amelia," 2003, mixed media object with video projection, object: 38 x 20 x 8"; video: 01:42:28, at Otis College, Ben Maltz Gallery.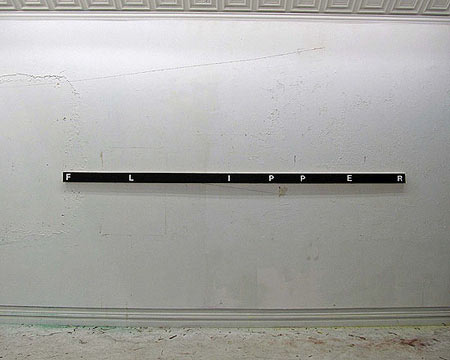 Jeff Zilm, "Flipper" from the "Password" series, 2010, acrylic on canvas, 120 x 4", at Marty Walker Gallery.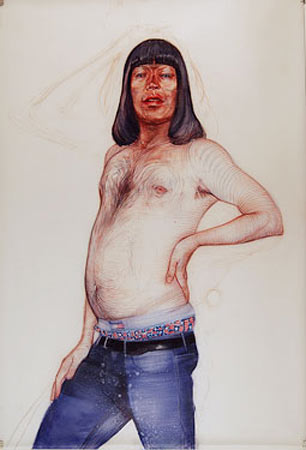 Geoff Chadsey, "Star Spangled," 2010, watercolor pencil on mylar, at Electric Works Gallery.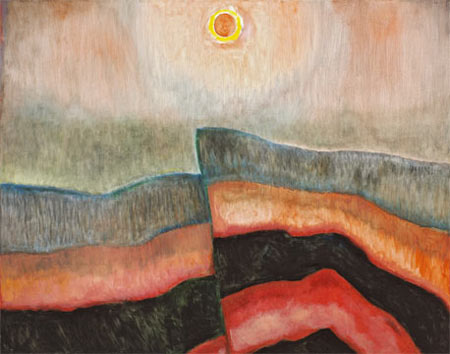 Frederick Wight, "San Andreas Fault," 1985, oil on canvas, 48 x 60", at Louis Stern Fine Arts.
SUBSCRIBE AND FOLLOW
Get top stories and blog posts emailed to me each day. Newsletters may offer personalized content or advertisements.
Learn more