Fashion is a tough profession for anyone. Most observers see it as fun and glamorous but those who participate in it know that it is a serious business. It takes guts and determination. And as Fashion week begins in New York, I have been contemplating on how independent fashion designers make it in this city and the industry. Does the fashion industry in New York have any way to assist emerging designers and where can they go to seek help?
I was surprised to know that the Garment Industry Development Corporation (GIDC) is one unique place to go for assistance for emerging designers, and not just established designers. GIDC is a non-profit established in 1984 to promote apparel manufacturing in New York. A challenging goal since New York has lost l64 percent of its apparel manufacturing jobs from 2000 to 2010, employing 9,850, while textile production fell 75 percent to 2,920, according to labor department data. Globalization has helped lose the manufacturing core of the fashion industry to Asia, according to the GIDC.
Showroom New York offers local designers a viable platform to expand their business and includes GIDC's Designer Development Program. It was founded by a grant through the New York State Economic Development Corporation through the Garment Industry Development Corporation. It features a select group of designers who produce locally in New York. And it is one of the projects critical to assisting in the growth of the apparel industry in New York. Mayor Bloomberg has also embraced this philosophy which is good news for the fashion industry. Showroom New York's mission is to strengthen the local apparel industry and help maintain New York City's position as a global fashion capital, and it is vital for emerging designers. In four years, it has been linking designers, brands and retailers with New York's high quality apparel producers.
In December, I sat down to talk with one of its emerging designers at Showroom New York, a small showroom space, located at on 38th Street. It is currently showcasing about eight designers including Tiffany Lawrence. Talking with designer Tiffany Lawrence took me back to my work as Associate Chair of Product Design at Parsons The New School of Design where I spent years guiding students and graduates seeking to join the industry by starting design firms as well as getting a job in an industry.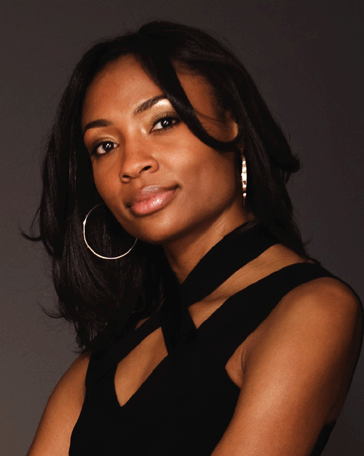 Photo of Tiffany Lawrence, source: Tiffany Lawrence
Born in Mandeville, Jamaica, Tiffany came to the U.S. to become a designer. She was educated at American Intercontinental University (AIU) and graduated with a Bachelor's in Fashion in 2001. She worked in the industry for about eight years in non-creative and technical design positions. Like most emerging designers, Tiffany dreamed of creating her line/company and created it -- sacrificing her day job to enter the industry. She tried the prescribed traditional, much-advised but painful route of hiring a salesperson to rep her line and place her collection into boutiques and department stores. For her, it was not successful as she did not get meetings and showings but did spent a good amount of money.
About two years ago, she discovered Showroom New York and applied to be one of their emerging designers. She was successful and began in January 2011. Her experience with Showroom New York has been in her words: rewarding, as she has gotten the meetings and showings she expected. The advantage here: Showroom New York comes with a database of buyers and connections that emerging designers generally lack. It also comes with a salesperson and a marketing/pr person who advocates for the designers, outreaches to buyers and makes much needed connections, and provides access designers needed to buyers and press. As a showroom, its reputation and brand is secure and it does makes things happen for designers.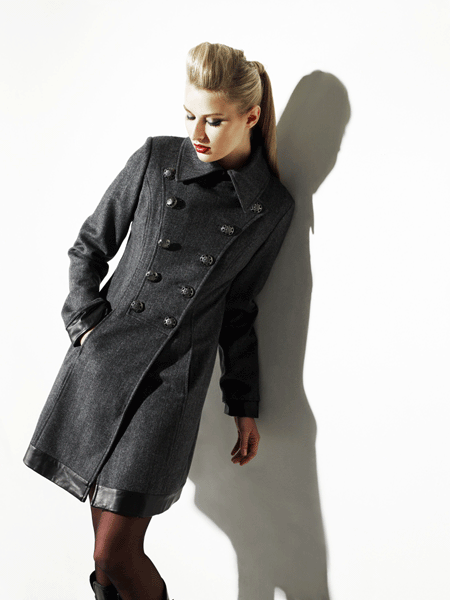 Emerging designers like Tiffany Lawrence still do not rest on their heels as she spends the day doing research, makes contacts and working the phones to reach out to buyers. She gets the drill - outreach, personalization and persistence matters to get the attention. Last year, she reached out to Tracey Ellis Ross through a contact vis-à-vis Black Girls Rock so that she could get one of her coats to her. Simply, Tiffany understands celebrities and media buzz are key to growing her line.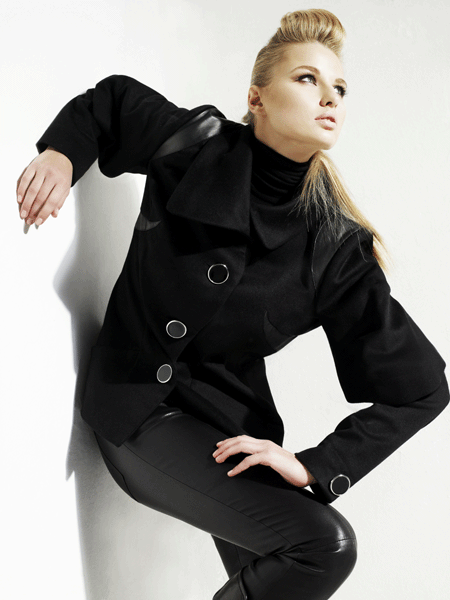 The Tiffany Lawrence line is an exclusive outwear -- primarily coats. It is cut to flatter the physique and well-tailored at price points of $575 - $700 with a target audience of upwardly mobile young urban professionals who are 25-55 years. After seeing her line, I can honestly say that her coats are exquisite, well tailored and proudly made in New York. What makes it so is clear, Tiffany Lawrence has a great eye for detail; she is focused on utility of her coats by minimizing the waist, pays attention to trim and flatters the female form. They belong on the racks of Nordstrom and Bloomingdales.
Accessing buyers in the fashion industry has always been a challenge as most hide behind closed doors and can be seen at trade shows where most emerging designers do not show because of the high fees to do such shows as Coterie. To counteract this, Showroom New York selected to look at smaller shows where costs were lower and its designers could show as a collective. This strategy is important to the success of selling Tiffany Lawrence's line. And the results are in, after a year with Showroom, her line has booked orders for spring 2012.
The life of a New York emerging designer is a rocky road of hopes, dreams and risks but it is the ambitious and determined designer that gets into the New York state of mine, and dreams do come through. Tiffany Lawrence's experience showcases this and Showroom New York is worth the investment and time.
SUBSCRIBE AND FOLLOW
Get top stories and blog posts emailed to me each day. Newsletters may offer personalized content or advertisements.
Learn more