THE BLOG
Instagram: Social Tool or Social Problem?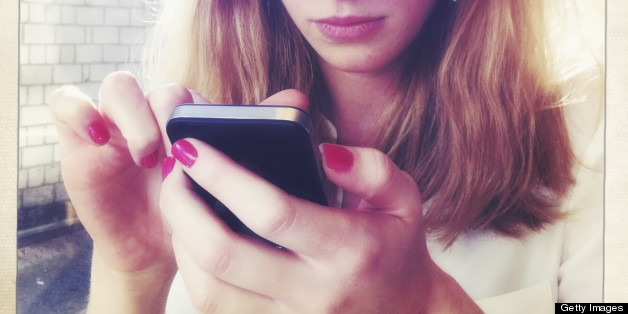 Getty Images
Since the days when I was a teenager, teens have loved to share photos. Capturing moments and sharing memories has usually been a source of joy. Photos are, after all, intended to capture history, lovely moments and times spent together. They are also intended to bring a bit of happiness to the viewer, correct?
Well, I always thought that this was the case, until one teen after another marched into my therapy office to explain how they had learned about an evening or an afternoon or whatever of exclusion from observing Instagram photos. Let me explain to those of you who are unfamiliar with Instagram what it is. You see, I know because the teens teach me what goes on in their technological worlds. Instagram is an online photo-sharing service. It enables users to take photos and then share them on sites such as Facebook and Twitter.The photos are in the same shape as the old Polaroid photos that we used to take except, of course, they are in digital rather than paper form.
There was a time that teens were sharing innocuous photos of beautiful scenery on Instagram. I have watched the inevitable progression of change of the types of photos that are being shared. Teens have moved from photos of mountains, sunsets and flowers to selfies (self-portraits) to photos of social gatherings and sadly, to photos of peers in not-so-happy situations.
Yes, it was inevitable that this would happen. Behind the cloak of perceived anonymity teens get mean and forget that they may be hurting a peer's feelings. I have always said that when there is no eye-to-eye contact, empathy goes out the window. So what that a dear friend may have not been invited to the sleepover? Teens may and often due post photos of the gathering anyway. And, this is not lost on the friend who was not invited. That hapless friend may sink into a state of sadness and be at a loss for how to handle these feelings. After all, is it appropriate to say, "Hey guys, I saw that you had a sleepover om Instagram and I wasn't invited"? Let me tell you that most teens will not do this and will instead be miserable and keep these feelings from their peers.
Instead, they may begin to check Instagram frequently to see if there is a pattern of exclusion emerging. If they notice a pattern, they get very distressed, because let's face it: Being excluded is every teen's nightmare. I see many teens in the confines of my therapy office and talk to them about getting off Instagram and in the process making some new friends.
As usual, I do have some suggestions for parents:
1. Get familiar with Instagram and how it works.
2. Encourage your teen to get off Instagram if it is causing them emotional distress.
3. Monitor what is going on in all areas of your teen's technological life.
4. Take you head out of the sand .
AND
5. Do NOT make the assumption that your teens will come to you if Instagram is causing them distress.
Good luck and let me know how it goes for you and your teens.