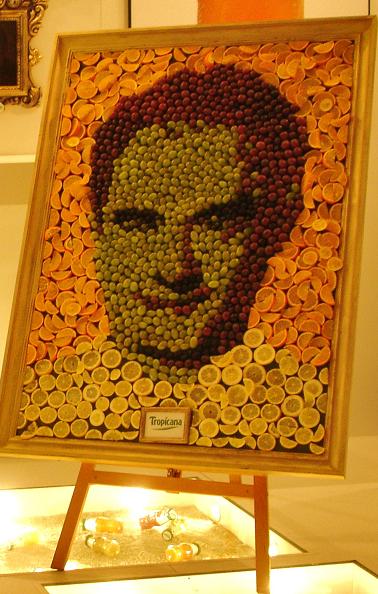 The starship of the dining future, El Bulli, just closed its doors. So ends the restaurant phase of Mr. Wizard Ferran Adriá. Phase 2.0 will be a wide-ranging research center housed in a state of the art/future recoversion of the restaurant's site north of Barcelona.
And so the question: what is the legacy of El Bulli and its leadership of so-called (by some) molecular cuisine? The Guardian just ran a piece about this -- a commentary so vivid with ignorance and narrow-mindedness you could spot it at night from the Asteroid Belt. Who cares that the temple of molecular cuisine has gone, it says essentially. And goodbye and good riddance to all the crowing about being lucky enough to have dined there.
I was lucky enough to have dined at El Bulli few years ago, and lucky enough to have visited Ferran's research atelier in Barcelona several times. My girlfriend was the first food critic for a major US publication to write about El Bulli. She's been a fervent champion of Ferran and new Spanish cooking since. Especially his/their influence.
Think of El Bulli has having been the most far-out of research labs -- where science, poetry, and humor deepened and expanded a love of food, and inspired an energy to break the sauce-happy glop-meistering that French cuisine had dumped on the world. It was also a performance space, restaurant as theater and art. project. Indeed, El Bulli was a featured exhibit at the prestigious Documenta 12 international art show in 2007.
The legacy of El Bulli is liberation: the freedom for chefs to follow their imaginations and passions. It taught -- forced -- chefs to attend to the science of cooking. It brought science to the stove to create poetry. At Mugaritz in San Sebastian, for instance, I ate an ethereal foie grass that chef Adoni Aduriz -- one of the greats of the generation after Ferran -- produced by working intensely with a university faculty of medicine.
El Bulli has another important legacy. The French haute-cuisine professional way was close-guarding of recipes as precious goods of business. Ferran put all his recipes online: he shared and shares his wealth. This spirit of camaraderie has been an inspiration to younger generations of chefs worldwide.
Finally, the profoundest impact of El Bulli has been its filtering down to non-haute cuisine dining. Science and imagination are employed for grandma-style or counter-seating food. The next time you're at a home-cooking sort of place that includes something slow-cooked sous-vide, say, that would be thanks to Ferran Adriá and El Bulli.
People mistakenly think of Ferran and his ilk as possessing a consciousness divorced from the direct pleasures of the table. They could not be more mistaken. On a recent visit to Marrakesh, for example, one of the places Ferran and his longtime older comrade, three-star chef Juan-Marie Arzak, enjoyed most was a grubby hole in the wall grill joint where you eat with bread and your fingers.
I like to boast to my gourmet friends that I have dined at this hole in the wall too (thanks to local star chef Mohammed (Moha) Fedal of Dar Moha restaurant, who had brought the illustrious Spaniards here).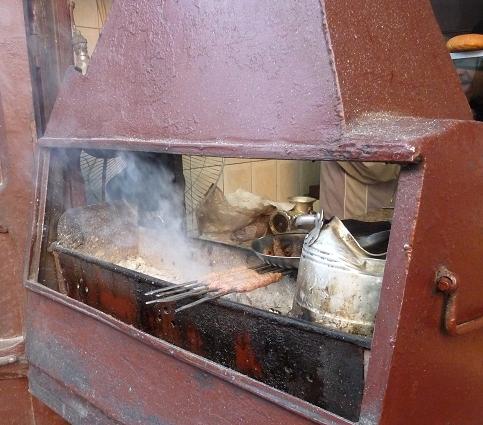 The pleasures of food are marvelously multiple, as Ferran is passionately committed to celebrating. Hail to him, past and future.
SUBSCRIBE TO & FOLLOW THE MORNING EMAIL
The Morning Email helps you start your workday with everything you need to know: breaking news, entertainment and a dash of fun. Learn more