Since the release of their first album, Deer Apartments, in 1998, matt pond PA has witnessed several incarnations and a largely transformed music industry. Yet, throughout all the change, the band's eponymous founder continued to write his songs of reflection and redemption, and this past April, released one of his best records to date, The Dark Leaves.
As with many of matt pond PA's albums,
The Dark Leaves
emerged from personal struggle. In a soft voice, one wholly different from the fog-washed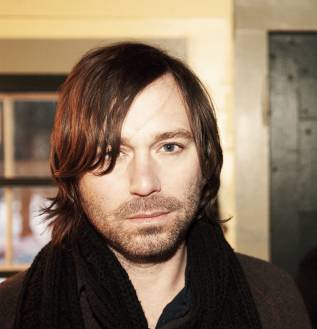 tenor that has won him acclaim, Matt Pond explains:
The record came from my most down musical time; a depressed personal time not just with the ladies, but with friends and where I lived. Most of the songs I write, I write to myself, and I was trying to convince myself that things were better than I thought they were on this album.
The Dark Leaves' tight arrangements belie the fact that Ponds' band has seen twenty-two members come and go since its inception. Pond is the only remaining member of the quintet that released
Deer Apartments
. The songwriter talks about the flux:
If you try to fight against the organic dissolution of something, it becomes difficult. For a while the point of the band was to play with string instruments, to orchestrate with voice and cello; but people want to move on. Sometimes the talented people you work with; they want that house and they want to have children and have a stable life and not a rock and roll life. What I first thought I could fight... there is just no arguing against what people want to do with their lives. But new people bring new ideas, and as far as the band's fluctuation, I think it has helped in a strange way.
Such sentiments are indicative of Pond's own capacity to adapt, and help explain his continued relevance in the tenuous world of independent music (a world that is, by his own admission, "ridiculous at times") for the better part of twelve years. Still, Pond's longevity has also lent him a warranted skepticism of the increasingly hyper-stimulated nature of music and its consumption. Discussing the diminishing value of lyrics, Pond states incredulously, "Albums get reviewed in Twitter posts. I mean, I just don't think people are listening." Pond goes on to talk about the failing state of musical criticism, particularly the popular website
Pitchfork.com
:
"Pitchfork is exactly Fox News for music. It pretends to be a music source. It only features the music it likes, and tries to make people not listen to music it doesn't. I think it's a real negative; to see it go beyond the joke that it once was."
Despite his misgivings, people do listen to Matt Pond, and the singer, along with his ever-shifting ensemble, have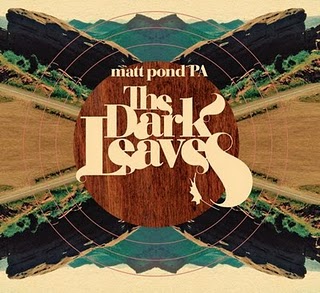 built up a substantial following over the years. Each of the band's records has been widely reviewed, and it is hard to deny the influence matt pond PA has had on the indie-rock genre; melding lush string arrangements with rock songs before many indie acts thought to.
Though Pond says he "sometimes thinks of retirement things," the songwriter is still quite young, and remains busy. In addition to his latest album, this past year also saw Pond release a nine song EP and compose the score for the film, Lebanon, PA. matt pond PA continues to make music that is thoughtful and skillfully orchestrated, and however music may change, there is always a place for that.
You can listen to an exclusive acoustic studio session and the complete Matt Pond interview at www.foggedclarity.com.
Follow Ben Evans on Twitter: www.twitter.com/foggedclarity